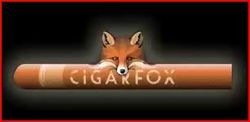 Troy, MI (PRWEB) May 8, 2008
On May 9, 2008 at 7 p.m., the infamous Gallagher will be performing at the Box Sports Bar in Clinton Township, Michigan. In addition to many fans, CigarFox.com will be in attendance with fine cigars to help everyone sit back and enjoy the show. The Box Sports Bar is a great place to enjoy a game and is also sure to draw a large crowd for Gallagher's performance, a top 100 comic as voted by Comedy Central.
Gallagher is a pioneer in the art of shtick comedy. He has performed in some of the most famous comedy clubs in the country including, The Comedy Store owned by the famous Shore family in Los Angeles. He has written routines and collaborated with the likes of George Carlin. He has produced many routines that were aired on cable television throughout the 1980s. He is truly a one man show.
Perhaps the most famous of all Gallagher routines is called the Sledge-O-Matic. This routine is one in which he takes an oversized sledge hammer and crushes common objects, such as watermelons or cartons of milk covering his audiences in an array of messy debris.
Gallagher has been so fortunate in his success he has been able to give a little back to his family. He has a brother who travels the country under the name "Gallagher Too" to perform the skits his brother has designed.
On May 9, 2008, it will be the real deal Gallagher himself performing in Detroit for this event. His long curly mullet like hair and all. This is a once in a lifetime opportunity as this comedian does not stop by the Motor City that often. For additional information, please call 866-924-4276.
About CigarFox
CigarFox provides you the opportunity to build your own sampler of the finest cigars that include cigar brands like Montecristo, Romeo & Julieta, H Upmann, Macanudo, Cohiba, Partigas, Gurkha and many more. Choose from more than 1000 different brands! Other cigar products include cigar humidors, cigar boxes, and cigar accessories like Zippo Lighters. For more information, please visit CigarFox.com.
CONTACT: Tommy Paull, CigarFox, PO Box 1467, Troy, MI 48099, news @ CigarFox.com
###