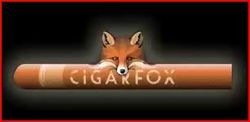 Troy, MI (PRWEB) May 13, 2008
The good folks from CigarFox.com were at the world's largest free country music concert! The WYCD Downtown Hoedown was at Hart Plaza, in Detroit, from Friday, May 9 through Sunday, May 11 all day long. People came to smoke a stogie and welcome great artists throughout the entire weekend. Friday, great music from artists such as Josh Gracin, Jewel, and homegrown Sarah Lenore. On Saturday, everyone was toe tapping to entertainment by Step and Line Dancers, Little Big Town, Lee Brice and the always-great Trisha Yearwood. To celebrate Mother's Day on Sunday, CigarFox.com was meeting and greeting all of the fine down home buddies as the heart song kept going with Gretchen Wilson, Lonestar, Whitey Morgan, Whiskey Falls, and many more.
CigarFox.com is the newest baby of the Jenuwine clan. The company has over fifty years of cigar smokin' experience behind them. Only at CigarFox.com can visitors make their own sampler, where visitors can buy five premium cigar singles, and get one cigar free. When picking those cigars visitors will be able to choose from an assortment of more than 1,000 different cigars. The most informed cigar smokers take advantage of the best prices by purchasing cigars from CigarFox.com. The website offers great cigars, great prices, and great packaging sure to impress.
CigarFox.com had a booth set up at the WYCD Downtown Hoedown from noon to midnight all three days, where visitors could stop by and purchase cigars. It was a great weekend, with fantastic music and a good selection of cigars. Brilliant artists like Jewel, Trisha Yearwood, Gretchen Wilson, Lonestar, along with many local talents, did their part to guarantee the event lived up to its reputation as the best free country music concert around.
About CigarFox
CigarFox provides you the opportunity to build your own sampler of the finest cigars that include cigar brands like Montecristo, Romeo & Julieta, H Upmann, Macanudo, Cohiba, Partigas, Gurkha and many more. Choose from more than 1000 different brands! Other cigar products include cigar humidors, cigar boxes, and cigar accessories like Zippo Lighters. For more information, please visit CigarFox.com.
CONTACT: Tommy Paull, CigarFox.com, PO Box 1467, Troy, MI 48099, news(at)CigarFox.com
###