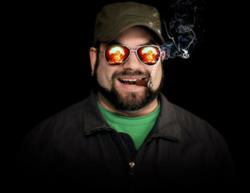 The gift of cigars quickly turns into the gift of quality time spent together, and to me, that is truly what Father's Day is all about.
Albany, NY (PRWEB) May 29, 2012
PipesandCigars.com is a leading online tobacconist, distributing cigars, pipes, pipe tobacco, and smoking accessories to customers all over the globe. The company specializes in variety, and their offerings include a large selection of cigar sampler packs, cigar gift sets, and other cigar items that make excellent gifts. With Father's Day just around the corner, the company has released some helpful tips on selecting the perfect cigar gifts for your father.
Cigar sampler packs often make the best Father's Day cigar gifts. They allow the recipient to sample many different cigars so they can have a selection of old favorites and new blends. PipesandCigars.com offers a variety of cigar sampler packs in all styles and price ranges, as well allowing customers to build their own custom cigar sampler. There are also many cigar gift sets that feature humidors pre-filled with a variety of cigars which make a perfect all-in-one gift item if the recipient either doesn't have a humidor or needs an additional humidor to supplement their cigar storage needs.
In addition to the unique assorted cigar samplers that PipesandCigars.com makes from their inventory, they also offer a variety of pre-packaged cigar samplers that are made by the individual cigar manufacturers. CAO cigars, Romeo y Julieta cigars, Montecristo cigars, La Aurora cigars, and many other brands feature cigar samplers that make excellent gifts. They are often packaged with cigar cutters, lighters, or ashtrays to complete the gift presentation. Sampler packs like these are often perfect for customers with a gift recipient who has a particular favorite brand as they'll receive a selection of their favorite cigars and a branded accessory that will last long after the cigars are smoked.
Cigar accessories also make great Father's Day gifts. Unlike cigars which are a disposable commodity, accessories can last for years and constantly remind dad where it came from. Cigar humidors, cigar cutters, cigar lighters, and other cigar accessories make long-lasting gifts that will be used daily. The cigar smoking hobby requires a vast array of accessories, which makes cigar accessories an easy, effective and affordable gift item.
"I think cigars make the absolute best Father's Day gifts" said PipesandCigars.com Marketing Director Travis Lord. "Regardless of whether Dad is a frequent cigar smoker or just the type of guy who enjoys one on special occasions, cigars are perfect for a variety of reasons. They are a luxury item that Dad might not always purchase for himself, so giving Dad a box of quality premium cigars is something that will make him feel special. Cigars open the door for relaxation and enjoyment of life, which is what I think a good gift should always do. The absolute best reason to give cigars for Father's Day is that they allow for the best gift of all that has no price tag and cannot be bought in any store. When someone gives cigars to their Dad, the first thing I always think of is father and son cracking open the box or sampler pack and each lighting one up. They sit down, relax for an hour or so, talk, bond, reminisce, and create a memory together. The gift of cigars quickly turns into the gift of quality time spent together, and to me, that is truly what Father's Day is all about."
PipesandCigars.com recently released a catalog to coincide with the holiday that features an array of products aimed at Father's Day gift giving. Their website also features sections containing cigar gifts, cigar sampler packs, and cigar accessories. For more information or to receive a copy of the Father's Day cigar gift catalog, visit PipesandCigars.com.
About PipesandCigars.com: PipesandCigars.com is an industry-leading online tobacconist dedicated to bringing customers the widest selection of cigars, pipes, pipe tobacco and tobacco accessories. The company features premium cigars from brands like Ashton cigars, Montecristo cigars, Padron cigars, CAO cigars, Arturo Fuente cigars, Rocky Patel cigars, La Flor Dominicana cigars, Acid cigars and many more. They are the low-cost leader in pipe tobacco on brands like GL Pease, McClelland, Captian Black, Borkum Riff and many more. They feature thousands of pipes, ranging from inexpensive Corn Cobs and Dr. Grabow pipes all the way to the premium brands like Dunhill, Peterson and other fine hand-carved pipes.