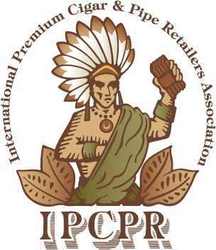 Instead of solving the budget dilemma, the Governor would further complicate things by driving cigar smokers and other tobacco users out of state or to make purchases over the Internet, thus avoiding all state taxes. It would also encourage illegal sales of bootlegged tobacco products. The result would be a decline in tax receipts for the state, not an increase
Columbus, GA (Vocus) May 1, 2010
Albany, New York April 30, 2010 – As part of his $620 million budget gap closing plan, Governor David Patterson of New York has proposed yet another tax increase on tobacco products which the International Premium Cigar & Pipe Retailers Association says would jeopardize the business of every community tobacconist and cigar shop throughout the state.
Under the Governor's plan, the tobacco products tax on chewing tobacco, cigars, pipe tobacco and rolling tobacco would be increased from 46 percent of wholesale price to 90 percent of the wholesale price. In addition, the tax on snuff would be raised from $.90 per ounce to $2.00 per ounce while little cigars would be taxed consistent with the proposed cigarette excise tax of $3.75 per pack, rather than the current rate of 46 percent of wholesale price.
"Not only would the existence of all tobacco shops in New York State be threatened by such tax increases, cigar and tobacco enthusiasts would be harshly impacted," said Chris McCalla, legislative director of the IPCPR, a not-for-profit organization that represents some 2,000 tobacconists, largely small business owners of mom-and-pop neighborhood cigar stores and manufacturers of premium, hand-made cigars.
"Instead of solving the budget dilemma, the Governor would further complicate things by driving cigar smokers and other tobacco users out of state or to make purchases over the Internet, thus avoiding all state taxes. It would also encourage illegal sales of bootlegged tobacco products. The result would be a decline in tax receipts for the state, not an increase," said McCalla.
McCalla said principal arguments being offered in support of higher tobacco taxes are ill-founded and will backfire. He urged New York State voters to contact their elected state officials and tell them they are against any plan that increases tobacco taxes.
"Such taxes never produce the kinds of new revenues that they are projected to raise. They actually cost the state revenues because people find other, non-taxable ways to get their tobacco. The state continues to lean on the backs of tobacco – small business owners like our members who are struggling to keep their businesses alive. With the tight economy, our retailers are providing jobs to their employees and paying taxes that the state needs. To tax tobacco further will only hinder and possibly jeopardize their operations," he said.
"The last thing New York State needs now is lower tax revenues, lost jobs and closed businesses," McCalla said.
###