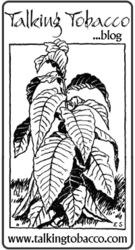 We have so many incredibly knowledgeable and experienced people working here, and this blog offers them the perfect platform to share their expertise.
Albany, NY (PRWEB) January 12, 2012
PipesandCigars.com is a leader in the online tobacco industry, utilizing low prices, fast shipping, and expert customer service to set their company apart from the competition. In an effort to expand and utilize the large amount of expert experience within the staff, the company has launched a new blog, TalkingTobacco.com. The blog will feature posts from a variety of cigar and tobacco experts that are on staff within the company, to provide their take on products, industry news and trends, and to provide helpful tips and tricks for smokers looking to enhance their enjoyment of the hobby.
Because PipesandCigars.com offers such a wide range of products- everything from the best cigars on the market to pipes, pipe tobacco, and a vast array of accessories- the blog will also cover a wide range of topics. Whether readers are interested in cigar reviews, tips for smoking a pipe, or the latest coverage on federal tobacco regulations, they will find it at TalkingTobacco.com.
Travis Lord, Marketing Director of PipesandCigars.com was very enthusiastic when speaking about this new project. He said, "I am thrilled that we have been able to establish this blog. Initial response has been outstanding so far and we expect it to just keep getting better. We have so many incredibly knowledgeable and experienced people working here, and this blog offers them the perfect platform to share their expertise. Plus, getting the opportunity to personally write about cigars is great for me. It's a fun break in my day, and I really enjoy not only getting to smoke and write but also getting to interact with our readers who have their own comments to contribute. In this era with so many cigar blogs out there, we are going to stand out based on our level of knowledge and the wide breadth of topics we will cover. I think TalkingTobacco.com has the potential to become the premier tobacco-related blog on the Internet."
The TalkingTobacco.com blog was officially launched with the first post on November 10th, 2011. The first post detailed PipesandCigars.com's new website feature called The Fusion Lab, which allows customers to blend their own pipe tobacco using blending components typically unavailable to consumers. Since then, the blog has explored a number of other topics and has a high-water mark of 190 unique visitors in a single day. The blog has also recently begun accepting applications from companies who would like to advertise on the site.
Ginger Douglas, New Media Specialist for PipesandCigars.com as well as the administrator of TalkingTobacco.com said, "This blog is one of the most fun websites I've ever worked on. It's been a great experience to put together a blog for a topic I'm so passionate about, and designing the functionality with the user in mind has been an enjoyable challenge. When we started the blog, we had the goal to update two or three times per week. However, with so much traffic generated in such a short period of time, we are soon going to be updating the site every weekday to provide our readers with as much original and relevant content as possible. There is never a shortage of material to write about when it comes to tobacco, and we truly enjoying bringing all the information to our readers."
About PipesandCigars.com: The company has been in business for over 17 years, bringing customers the best cigars, best value and widest selection of tobacco products and accessories available online. From their humble beginnings with company owner Scott Bendett working in a mall kiosk with 15 boxes of cigars to their position as an industry-leading online tobacconist with a thriving brick and mortar destination tobacco lounge, the company's growth is a true small business success story.
###