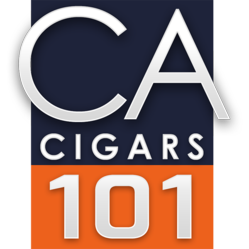 Letting your cigars sit for a few weeks to a few years can greatly improve the quality of your smoke.
Easton, PA (PRWEB) June 04, 2013
The all-new Cigar Advisor is an online cigar magazine that brings a fresh, irreverent, and down-to-earth perspective on all things cigars to thousands of smokers. In addition to educational cigar content and behind-the-scenes cigar industry articles from some of the business's top names, Cigar Advisor delivers an array of content about a variety of topics of interest to people who enjoy the cigar lifestyle. The magazine also features cigar reviews and ratings submitted by real smokers. Cigar Advisor has just published an addition to their Cigars 101 instructional series by Junior Copywriter Jonathan DeTore, on properly aging cigars.
In his new piece, "When Will Cigars Go Stale?" Cigar Advisor's Jonathan DeTore explains away the misconception that cigars will go stale after an extended period of time. "If you think your cigars can go stale, think again," he says. "In fact, letting your cigars sit for a few weeks to a few years can greatly improve the quality of your smoke." DeTore notes that as a standard industry practice, cigars are usually aged for 60 days to a few years before the consumer is even able to purchase them.
Jonathan offers advice to those who might be buying cigars for a friend, as well as those cigars purchased for a special occasion – and the concern that the cigars will go bad. He says, "don't worry. Remember that cigars can last for decades, as long as they are kept under the proper conditions. The only time cigars can go stale is when they are left out to dry. Other than that, let your cigars sit - and enjoy at your leisure."
About Cigar Advisor Magazine
Cigar Advisor magazine is a digital publication created for real cigar enthusiasts who love tobacco and live the lifestyle. Cigar smokers are passionate about almost everything they do - whether it's the drinks they savor, the food they devour, the cars and motorcycles they dream of, the sports they're fanatical about or the women they love, Cigar Advisor shares those passions with a razor-sharp edge, soaking up each day and experience as if it were our last. Find that passion and more on display at CigarAdvisor.com.