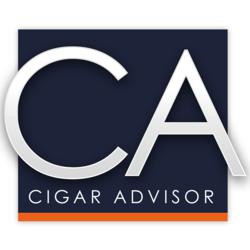 Think of how consumers' buying habits can be affected by a few unfavorable cigar reviews or how comments made in a forum can spark controversy and contempt.
Easton, PA (PRWEB) June 27, 2013
The all-new Cigar Advisor is an online cigar magazine that brings a fresh, irreverent, and down-to-earth perspective on all things cigars to thousands of smokers. In addition to educational cigar content and behind-the-scenes cigar industry articles from some of the business's top names, Cigar Advisor delivers an array of content about a variety of topics of interest to people who enjoy the cigar lifestyle. The magazine also features cigar ratings and reviews submitted by real cigar smokers. Cigar Advisor has just published two new technology articles: the first on the impact of social media on the cigar industry, the second on recommended iOS app games.
Jeremy Yow, a contributor to Cigar Advisor, explores how social media impacts the cigar industry in "The Perfect Pairing." He notes how social media is expanding the cigar industry as a whole, "connecting us to a whole new crowd of people that has been otherwise untouched in the past." Jeremy references consumers' ability to out about new cigars being produced, the latest news, reviews, forum conversations, contests, and retailer specials and stock with a few clicks of a button or touch screen. "In fact," Yow says, "several shops or cities have cigar festivals dedicated to the bonding that takes place among cigar smokers via social media…Smokers, reps, owners, and bloggers all congregate to celebrate their love for a good cigar." He also notes the challenge the industry faces via social media, as well: "Think of how consumers' buying habits can be affected by a few unfavorable cigar reviews or how comments made in a forum can spark controversy and contempt." Jeremy discusses a number of scenarios, and presents his take on where the future of the industry is headed, with social media by its side.
In "Best in Show," contributor Nathan Meunier does the "heavy lifting" for Cigar Advisor readers: "With thousands upon thousands of iOS games for iPhone and iPad available in the app store, weeding through the dizzying range of selections to sort the gems from the crud can be a daunting process." In his piece, he lays out a number of recommended apps in an effort to get past the entire process of searching, scanning, scrolling and tapping in the app store for something fun to play. "That's about the last thing you want to deal with when you need a quick gaming fix during an aggravating commute," says Meunier. Using criteria such as "Best Shooter," " Best Strategy Game," "Best Time Killer" and "Best Brainteaser," Nathan says "don't sweat it - we've got your back. Whether you've got an itchy trigger finger, a need for speed, or a hankering for just about anything in-between, we've done the legwork for you and put together our picks (by genre) for the best downloadable iOS games on tap."
About Cigar Advisor Magazine
Cigar Advisor magazine is a digital publication created for real cigar enthusiasts who love tobacco and live the lifestyle. Cigar smokers are passionate about almost everything they do - whether it's the drinks they savor, the food they devour, the cars and motorcycles they dream of, the sports they're fanatical about or the women they love, Cigar Advisor shares those passions with a razor-sharp edge, soaking up each day and experience as if it were our last. Find that passion and more on display at CigarAdvisor.com.