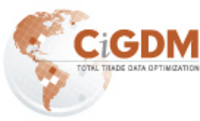 By providing a robust and well-proven global trade solution, we can help customers manage their global trade processes effectively and affordably.
Eden, UT (PRWEB) October 19, 2010
Sister companies CUSTOMS Info and Global Data Mining LLC (CiGDM), providers of enterprise-wide trade data management and HS classification systems, today announced a reseller agreement with Emergys, the Durham, N.C.-based business transformation service provider. Together, CiGDM and Emergys will provide best-in-class global trade content, HS classification and data management, and global trade solution consulting to help multi-national companies maximize their return on investment in IT systems and the overall effectiveness of business processes.
Integrating SAP GTS with third-party products, Emergys will resell CUSTOMS Info content by bundling trade content with its SAP GTS services. In addition, Emergys will resell and integrate the GDM Global Trade DesktopTM to provide enhanced classification tools to its customers. For its customers, CiGDM will bundle Emergys services with its content and Desktop applications.
"Emergys and CiGDM are committed to delivering comprehensive global trade services to address the increasing challenges and risks associated with moving goods across international borders for our customers," said Troy Duncan, Director of Global Trade at Emergys. "By providing a robust and well-proven global trade solution, we can help customers manage their global trade processes effectively and affordably."
Supporting Resources
-Register here for CiGDM/Emergys webinar, "Picture Perfect Integration: Go-Live On-Time, Under-Budget, and Maximize ROI," Oct. 27, 2010
-CUSTOMS Info website: http://www.customsinfo.com
-Global Data Mining website: http://www.gdmllc.com
-Emergys website: http://www.emergys.com
About Emergys
Emergys Corp. is a Business Transformation consulting firm focused on helping their partners and clients design and implement strategies that utilize the emerging technologies with a culture of serving our customers' best interests. With diverse expertise and capabilities, Emergys helps clients re-engineer and re-invent their businesses, keeping their operations in line with strategies and goals - positioning them to lead markets through a set of repeatable measurable processes, methodologies and systems.
About CiGDM
CUSTOMS Info (Ci) and its sister company Global Data Mining (GDM) provide enterprise solutions to help businesses optimize global trade management (GTM) systems and streamline global trade automation. Ci provides the world's most comprehensive trade data repository delivered via web-based subscription or as data to populate any GTM or Landed Cost application. GDM helps multi-national companies increase the informational value of trade data and the productivity of global trade staff to reduce operating costs, improve customs compliance, accelerate supply chain speed and maximize the return on investment of this corporate function. Areas of expertise include customs classification research, customs auditing and trade data analytics/business intelligence.
Working in conjunction with GTM applications, Global Data Mining and CUSTOMS Info's strategic partners include SAP, Oracle, MIC, Kewill, Arigo, and others. Please visit http://www.gdmllc.com for more information.
# # #