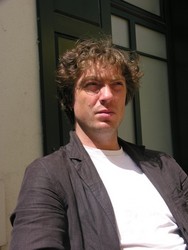 The combination of this talent acquisition and hardware investment positions us well to enter new markets in the US
Cincinnati, Ohio (PRWEB) June 24, 2008
CinciMedia, the global provider of interactive media design and development services is pleased to announce the addition of a key hire to its growing staff, allowing it to expand its 3D services portfolio into visual effects for Television and Film. To support this capability CinciMedia has also made a $50,000 investment in a new 32 core render farm and associated hardware and software.
Justas Giedraitis joins CinciMedia having worked as a freelance visual effects designer on television documentary projects such as The Dark Ages and Washington, the Warrior for the History Channel, and on feature films including Dungeons and Dragons, Wrath of the Dragon God. In addition Justas has worked on numerous television advertisements for prominent clients in Europe including Tele2.
"The addition of Justas Giedraitis to our global delivery team significantly enhances our 3D animation capabilities," said CinciMedia's European CEO, Nerijus Butvilas, a sentiment echoed by his US counterpart. "The combination of this talent acquisition and hardware investment positions us well to enter new markets in the US" said CinciMedia's US CEO, Karl Treier.
About CinciMedia
CinciMedia is an global provider of Interactive Media design and development services ranging from Websites, Web Solutions, Flash Animation and Scripting, JustPageIt Content Management Systems, 3D Rendering and 3D Animation. CinciMedia has a worldwide staff of over 40,with offices in Vilnius, Lithuania and Cincinnati, Ohio, CinciMedia has more than 500 clients including; MTV International, Organon, Ogilvy and JCDecaux.
Contact:
Karl Treier
513-247-7948
Email: info @ cincimedia.com
URL: http://www.cincimedia.com
# # #