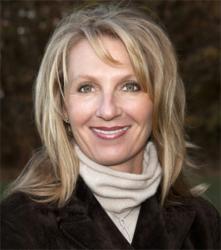 I have built a reputation for my expertise in family and cosmetic dentistry.
Cincinnati, OH (PRWEB) May 31, 2012
Dr. Boudreau, a graduate of the Case Western Reserve School of Dental Medicine, announces the launch of her beautiful new website, http://www.boudreaudentalstudio.com by Roadside Multimedia. This appealing website presents a comprehensive description of the many services available in restorative and cosmetic dentistry. Dr. Rachelle Boudreau takes great pride in not only creating beautiful smiles for her patients, but also treating the whole body with complete health dentistry. Dedicated to protecting patients' overall well-being, she focuses on their entire oral-systemic health at every visit. Providing the earliest detection of oral disease or infection with up-to-date equipment and expertise, Dr. Boudreau is able to give patients the best possible chance of successful treatment.
The stunning website includes a picture tour of the office, which displays the calm atmosphere engendered by the beautiful décor and soothing colors. Amenities to help patients relax during their visit include blankets and neck pillows, beverages and massage chairs, as well as the latest in technology that provides such things as soft tissue laser and digital x-rays. It is important to Dr. Boudreau and her staff that patients feel at ease during treatment that is individualized to each one's needs.
Services provided at Boudreau Dental Studio include metal-free fillings, dental implants, inlays and onlays, sleep apnea and snoring treatment, as well as children's dentistry. As a pediatric dentist, Dr. Boudreau knows the importance of providing a positive outlook on dental care from an early age. To that end, she strives to make a child's experience comfortable and fun at each visit, starting from when a first tooth erupts. Music or a favorite TV program is available to help a child relax throughout treatment. The whole dental team is committed to providing compassionate care to patients of all ages. Other services in cosmetic dentistry include smile design, laser gum contouring, porcelain veneers and teeth whitening. Once again, Dr. Boudreau's dedication to providing the latest in treatment and technology is highlighted on this esthetically pleasing website. Her skill and artistry in creating beautiful smiles can be seen in the Smile Gallery, where before and after pictures prove the transforming power of her work.
Another feature of this easily navigated website is patient forms that can be conveniently printed, filled out and taken along on a patient's first visit so that the hassle of paperwork in the office is alleviated Anyone looking for a dentist in Cincinnati are sure to find all their needs met at the Boudreau Dental Studio, as evidenced by this impressive new website!