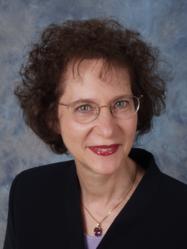 "The most important thing is that people understand there can be relief from tinnitus. We can help them," Christopherson said.
(PRWEB) July 07, 2011
As a well-known audiologist, Sharon Christopherson sees patients who suffer from tinnitus on a regular basis. Now, thanks to recent certification by the Tinnitus Practitioners Association, Christopherson will begin treating patients with tinnitus in the Cincinnati Hearing Center office located in Western Hills. Approximately fifty million people are affected with this condition. Between 10 and 12 million need help to overcome the ailment and two million are affected so severely that it wrecks havoc in their lives.
"While some people can overcome the ringing, buzzing, and almost constant noise in their ears, others cannot and need help and/or therapy. There have been some excellent strides made in this area and there is no need for people to suffer from tinnitus when things can be done to overcome it," Christopherson said. "We will assist them in their quest for relief."
There are a number of causes of tinnitus both medical and non-medical, ranging from Meniere's disease and diabetes to noise exposure and head trauma. We know the brain plays a large part in how we react to the tinnitus and thus its severity. Although it is a phantom sound, those who suffer from it will tell you it is quite real and may interfere with their everyday functions. It is not uncommon for tinnitus sufferers to hear the following frustrating advice about their problem, "Learn to live with it."
Christopherson takes a different approach. After a detailed evaluation and a comprehensive battery of hearing tests, she will be able to categorize the severity of tinnitus and suggest a plan for treatment. The problem may in some instances be treated by the use of hearing aids, or it may require sound therapy, or counseling. Christopherson stresses that there are many approaches to dealing with tinnitus. "The most important thing is that people understand there can be relief from tinnitus. We can help them," Christopherson said.
After working as a Clinical Assistant Professor at the University of Cincinnati Medical Center and in Cincinnati area ENT and audiological practices, Christopherson began her own private practice in 2004. She has specialized in aiding people to hear better through the use of a variety of specialized hearing devices for more than thirty years. She knows there are many misconceptions surrounding hearing loss. Many people believe it only affects older people, while in actuality about 65 percent of people with hearing loss are under retirement age. And with our noisy world, she is seeing more and more young people with hearing loss.
One of the issues surrounding hearing loss is that many people do not realize they even have a hearing loss. Gradually as their hearing worsens, they turn the television up louder, learn to read lips, shrug off the fact that they can't hear well in public places, and in general, ignore their hearing condition. There is no standardized time frame or age by which a family physician may be guided to request a hearing test; the patient must be the first to acknowledge that he or she has a hearing loss. However, family members and friends often detect the problem before the patient does. This awareness and concern of those who are close to the patient is often a major contributing factor to the correction of hearing loss.
Christopherson and Clark Hearing Center is dedicated to improving the lives of those affected by hearing impairments of any kind. Tinnitus is just one of the many conditions which can be treated. For more information on tinnitus, visit their web site at http://www.CincinnatiHearingCenter.com/tinnitus-cincinnati. Christopherson and Clark is conveniently located at 6570 Glenway Avenue, Cincinnati, OH 45211.
To request an interview with Sharon Christopherson,
Call 513-598-9444
http://www.cincinnatihearingcenter.com
# # #