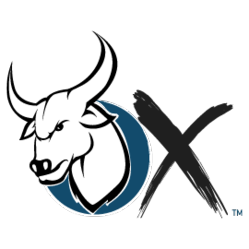 We just want to do our small part to rebuild the Northeast after Hurricane Sandy.
Rock Hill, NY (PRWEB) November 28, 2012
Cinium Financial, a financial services firm dedicated to the construction trades, has been raising money for Hurricane Sandy relief efforts through its partnership with the United Way. For every construction project Ox Bonding and Ox Credit supports in the areas hit by Hurricane Sandy they are donating $1,000 to the United Way Hurricane Sandy Recovery Fund.
Both Ox Bonding and Ox Credit have dedicated resources to the affected areas to ensure that construction projects for rebuilding can mobilize quickly. Ox Bonding and Ox Credit are working with commercial contractors to give them the surety bonds and cash advances needed to rebuild their communities.
"Our prayers are with those that are still dealing with the aftermath of Hurricane Sandy," said Robert Berman, President & CEO of Cinium Financial, "We want to support those who are working very hard to get people back into their homes and businesses."
On the Ox sites including oxbonding.com, oxcredit.com, and oxpayroll.com, there are banners that link to a platform for anyone to contribute to the fundraising efforts for the victims of Hurricane Sandy. All donations made through those sites are administered by the United Way and are designated to aid those affected by the storm.
The United Way Hurricane Sandy Recovery Fund was established to address the near-term and long-term recovery needs of individuals, families and communities along the Eastern Seaboard that were impacted by Hurricane Sandy's devastation. Contributions to the Fund will be used by local United Ways to address hurricane recovery needs in communities that FEMA has declared disaster areas.
"Almost a month ago we all witnessed the catastrophic effects that Hurricane Sandy had on the Northeast coast. We just want to do our small part to rebuild the Northeast after Hurricane Sandy," said Jeff Camp, CFO of Cinium Financial.
About Cinium Financial
Headquartered in Rock Hill, NY Cinium Financial Services Corp. subsidiaries include a licensed and admitted property and casualty insurance company, licensed insurance agency, risk management group, and an affiliate that provides financing and working capital advances. Through its brand, the Ox, Cinium offers financial and credit enhancing services to construction trades, including bonding, credit, and payroll.
For more information visit Cinium's website http://www.cinium.com.
About United Way
United Way is a worldwide network in 41 countries and territories, including more than 1,200 local organizations in the U.S. It advances the common good, creating opportunities for a better life for all by focusing on the three key building blocks of education, income and health. United Way recruits people and organizations who bring the passion, expertise and resources needed to get things done. LIVE UNITED® is a call to action for everyone to become a part of the change.
For more information about United Way, please visit: http://www.UnitedWay.org.