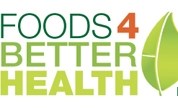 The Weird Spice That's Good for Your Liver.
Boston, MA (PRWEB) January 13, 2014
Foods4BetterHealth.com, a food and nutrition web site that believes that healthy foods can prevent disease and illness, is reporting on a new study that found that adding just half a teaspoon of cinnamon to one's diet every day can improve insulin sensitivity, lower cholesterol, and more.
As Foods4BetterHealth notes (http://www.foods4betterhealth.com/the-weird-spice-thats-good-for-your-liver-7086), the study, published in Nutrition Research, looked at the health benefits of adding the beneficial spice, cinnamon, to one's diet. The study involved 50 participants who were divided into two groups; one group received 1.5 grams of cinnamon daily, while the other group received a placebo pill. The trial lasted for 12 weeks. At the end of the study, the group taking cinnamon every day had lower levels of low-density lipoprotein cholesterol (also known as the "bad" cholesterol), as well as decreased inflammation and lower levels of fasting blood glucose, triglycerides, and liver enzymes. (Source: Askari, F., et al., "Cinnamon may have therapeutic benefits on lipid profile, liver enzymes, insulin resistance, and hs-CRP in Nonalcoholic Fatty Liver Disease Patients," Nutrition Research, December 9, 2013; http://www.nrjournal.com/article/PIIS0271531713002728/abstract.)
As the Foods4BetterHealth article "The Weird Spice That's Good for Your Liver" explains, many people who suffer from obesity, high blood pressure, inflammation, and high cholesterol also have metabolic syndrome, which makes them more at risk of developing fatty liver disease, stroke, and heart attack. Presently, there is no treatment for fatty liver disease, and treatments for stroke and heart attacks are also limited. The researchers believe that adding cinnamon to one's diet can be a simple natural remedy for treating liver disease, as well as possibly benefiting one's heart health. (Source: Douglas, D., "Cinnamon Might Help in Nonalcoholic Fatty Liver Disease," Electronic Medical Index of Bangladesh web site, December 28, 2013; http://emibd.com/doctor/hnDetail?id=32#.UtA-LvRDvfI.)
The report notes that cinnamon has been used medicinally for centuries in a variety of cultures. It is a powerful antioxidant with known health effects, even when taken at small dosages.
The Foods4BetterHealth report concludes that this natural remedy may be quite beneficial for one's health and recommends adding half a teaspoon of cinnamon to one's daily diet.
Foods4BetterHealth.com, created by Doctors Health Press, is a food news and health web site that offers readers information about the latest food controversies, exclusive expert advice, and health tips to ward off illness, prevent disease, and live a long, healthy life. For more information, visit http://www.foods4betterhealth.com.