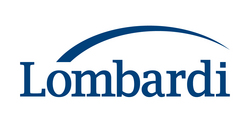 Austin, Texas (PRWEB) August 18, 2009
Lombardi, a leader in business process management (BPM) solutions, today announced that Phil Gilbert, president of Lombardi, has been invited to participate as a guest speaker on the well-known Internet talk radio show, CIO Talk Radio.
The CIO Talk Radio event will be held on Wednesday, August 19, 2009 at 9:00 a.m. Central Time. To attend the live broadcast, as well as to access a replay of the show after the event concludes, please visit http://www.ciotalkradio.com/index.html.
The theme for the upcoming CIO Talk Radio show is 'HIM: Handling the Human Side of BPM,' and is focused on creating ways to better handle complex work environments where individuals and workgroups interact in unstructured, ad-hoc, or dynamic ways. In addition to Mr. Gilbert, the broadcast will also include Clay Richardson, a Senior Analyst with Forrester Research, as well as Howard Smith, noted author and Chief Technology Officer of CSC's European Group.
About CIO Talk Radio
CIO Talk Radio is hosted by Sanjog Aul. Since 2003, this show has allowed business leaders and subject matter experts to share their knowledge and experience in technology management, globally, with others. The hour-long show is broadcast live over the Internet, Wednesdays at 10 AM Eastern/9:00 AM Central/7 AM Pacific Time, using streaming audio and is broadcast by Voice America Business Radio. CIOinsight Magazine has listed "CIO Talk Radio" (archives) as number one on their list of the top ten "must listen" podcasts for CIO's (http://www.cioinsight.com/c/a/IT-Management/10-MustListen-Podcasts-for-CIOs/). For more information about CIO Talk Radio, please contact Cecilia Biegel, Show Manager, 1-630-759-4988 or questions@CIOtalkradio.com.
About Lombardi
Lombardi is a leader in business process management (BPM). We offer award-winning BPM technology and services to help our customers, partners and government agencies around the world succeed with their process improvement initiatives.
Lombardi is behind some of the largest, most successful BPM implementations in the world. Our customers include AARP, Aflac, Allianz Group, Applied Materials, Aviva Plc., Banco Espirito Santo, Barclays Global Investors, Chiquita Brands, Dell, Financial Services Authority, Ford Motor Company, Hasbro, ING Direct, Intel, Jaguar Land Rover, Mirant, National Bank of Canada, National Institutes of Health, OAD Groep, Pfizer, PHH Arval, SIRVA, Symantec, UCLH, Wells Fargo, Yale University and numerous governmental agencies. For more information, visit http://www.lombardi.com.
Lombardi, Teamworks are registered trademarks and Teamworks Process Optimizer, Teamworks Portal, Teamworks for Office, Teamworks for SharePoint and Lombardi Blueprint are trademarks of Lombardi Software, Inc. All other company/product names and service marks may be trademarks or registered trademarks of their respective companies.
###