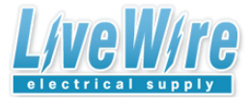 I'm thrilled to move LiveWire Supply to San Francisco in a new space that allows the company ample room for expansion
Burlingame, CA (PRWEB) November 05, 2011
San Francisco Electric Transformers Company, LiveWire Electrical Supply, located in Los Angeles and New York, is moving its corporate headquarters to a spacious facility in San Francisco. This move will accommodate the company's growing staff and provide a commodious work environment for all.
"I'm thrilled to move LiveWire Supply to San Francisco in a new space that allows the company ample room for expansion," said Adam Messner, LiveWire Supply CEO. "San Francisco is a world-class city and LiveWire Supply is a world-class company. The location makes tremendous sense for us and we look forward to serving San Francisco the only way we know how – with the absolute best customer service and commitment to product excellence."
San Francisco circuit breaker supplier, Livewire Electrical Supply is a leading electrical supply house and the leading provider of electrical parts and equipment. With its success in the industry, more and more competitive individuals are joining the company and with its growing number of employees, Livewire feels the need to provide them and future employees with ample space to work.
The new facility has a large warehouse where Livewire's comprehensive selection of electrical parts will be stocked including circuit breakers and electrical transformers and all other electrical components. Its San Francisco headquarters is strategically located South of Market District, making it the most convenient electrical supply house for the electrical contractors in the area.
For more information about LiveWire Electrical Supply, call 800-390-3299.
About LiveWire Electrical Supply
Located in Los Angeles, San Francisco and New York, LiveWire Electrical Supply is the nation's largest wholesaler of all major electrical components including circuit breakers, electric transformers, motor control and busway from leading suppliers like Cutler-Hammer, Westinghouse, General Electric and Federal Pacific. Additionally, LiveWire Supply offers green-certified options on nearly all stock products and is setting an environmentally friendly example for the electrical supply industry.
###