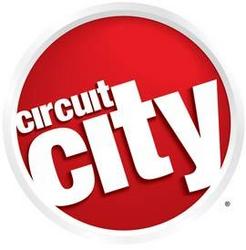 Richmond, VA (PRWEB) October 15, 2008
In a new commitment to improve the customer shopping experience, Circuit City Stores, Inc. (NYSE:CC) today announces "One Price Promise," which pledges that shoppers will get the same competitive low price for merchandise in Circuit City stores, online on Circuit City's Web site, or by phone (1-800-843-2489).
One Price Promise will be the focus of Circuit City's marketing program through the holidays and is a powerful pledge in a national retail environment that all too often favors 'special' deals that are hidden to many shoppers. In fact, new nationwide research conducted by independent research firm SPSS, Inc. of Chicago, Ill. shows that nearly half of consumers surveyed (47%) believe retailers post different prices for the same merchandise in their stores and on their Web sites. Moreover, more than half of shoppers (51%) said they would place more trust in a retailer who offered the same prices on the Web and in their stores.
"One Price Promise assures Circuit City shoppers that they will be treated fairly and equally regardless of how they shop with us," said Jeff Maynard, vice president, marketing at Circuit City Stores, Inc. "Customers have been telling us how important this is to them, and we want to give them a strong and competitive value proposition when making purchases."
"We plan to let consumers know about One Price Promise in a big way," added Maynard. "We are launching an aggressive national advertising campaign that includes print, broadcast, Internet and in-store marketing tools, and we believe this message of consistency, simplicity and transparency will resonate strongly with consumers in today's world."
"We're proud of our leadership role in selling online, in stores and through our national call center," said James A. Marcum, Circuit City's vice chairman and acting president and chief executive officer. "Circuit City pioneered letting customers buy online and pick up their purchases within minutes at our stores. We were one of the first retailers to post unbiased customer ratings and reviews of our products, and our Web site now hosts a thriving community of shared ideas, expertise and experiences. And now, we believe that promising price consistency across sales channels not only is the right and logical next step in retail evolution, but, more importantly, it shows our customers that they will be treated fairly and with respect."
More than four hundred adults across the country completed the survey, which was commissioned by Circuit City Stores, Inc. and conducted by independent research firm SPSS, Inc. The survey's margin of error is plus or minus 5 percentage points.
About Circuit City Stores, Inc.
Circuit City Stores, Inc. (NYSE:CC) is a leading specialty retailer of consumer electronics and related services. The domestic segment operates through 712 Superstores and 9 outlet locations in 158 U.S. markets. The international segment operates through approximately 800 retail stores and dealer outlets in Canada. Circuit City also operates Web sites at http://www.circuitcity.com, http://www.thesource.ca and http://www.firedog.com.
###