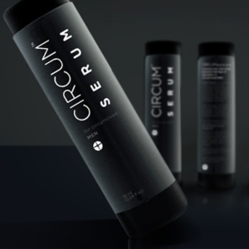 75 percent of participants reported an improvement in sensation and greater satisfaction after regular use of the product.
San Diego, CA (PRWEB) October 09, 2012
Centric Research Institute today reported it is pioneering the new category of 'private care' in the men's grooming market, with the launch of CIRCUMserum™, the first personal care product formulated specifically for use by circumcised men. The new daily moisturizer is a patent-pending blend of essential botanical oils designed to soften and condition skin that has been dulled by the constant exposure and rubbing resulting from circumcision.
"Men today are hyper-aware of the need to take care of themselves with a daily grooming regimen and one of the fastest growing segments is body care," said Dr. James L. Yeager, CTO of Centric Research Institute. "We are opening the door on a new category with a natural moisturizer that's formulated to keep circumcised men in peak condition."
The NPD Group, a leading provider of reliable and comprehensive consumer data, in August 2012 reported that men's skin care sales increased six percent year-to-date, generating $45.5 million. One of the fastest growing segments, 'body', increased 14 percent year-to-date (January through July 2012).
Softer Skin Promotes Feelings of Sensation and Improved Performance
Like other types of exposed skin, the glans (head of the penis) accumulates microlayers of keratin (protein) that over time can lead to "Dullness Syndrome" (DS). Urologists report patients with years of exposure and keratin buildup due to circumcision experience diminished feelings of sensation and satisfaction during intercourse. CIRCUMserum safely addresses DS through daily moisturizing application that restores the glans to a more natural state for men, bringing back some of the feeling they may have lost, added Dr. Yeager. In a Centric Research Institute user survey, 75 percent of participants reported an improvement in sensation and greater satisfaction after regular use of the product. Eighty percent reported increased feeling within 14 days of using CIRCUMserum in its recommended daily dose.
Over 79 percent of American men aged 18 – 80 are circumcised, representing a group of approximately 90 million individuals. Recent medical studies support the correlation between circumcision and reduced sensation. The International Journal of Men's Health published results of a study that showed circumcised men are 4.5 times more likely to experience erectile dysfunction due to loss of sensitivity. In a further study, The British Journal of Urology International reports that circumcised men can experience up to a 75 percent reduction in sensitivity compared to men who are not circumcised.
Learn more about CIRCUMserum and receive a free sample at http://www.circumserum.com
About Centric Research Institute
Centric Research Institute (CRI) is focused on developing health and personal care products using safe, non-invasive topical and transdermal delivery systems. CIRCUMserum is CRI's first offering in a pipeline of innovations related to men's health and wellness. The company is based in Encinitas, California.