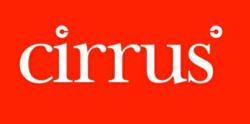 Leadership & Brand Engagement Specialists.
Cheshire, UK (PRWEB) April 20, 2013
Cirrus Connect, a brand engagement specialist based in Wilmslow, Cheshire have launched a new website and a range of services which are now available.
Businesses and start-ups seeking brand development and engagement can access the expertise of the company online, allowing them to make an informed choice about the products offered.
Why Brand and Leadership Services?
In modern business, leadership and brand are two key areas of competitive advantage. Effective leadership drives the right employee culture and can be a powerful driver of business success. Good leadership is sustainable and builds a performance-driven working culture with attendant bottom-line results. As with branding, engagement is key for both staff and customers. For a business to successfully leverage their brand, they need to understand it and then deliver a series of brand experiences and communications. The easiest way for businesses to develop these competencies is to bring in specialist external support. An external consultancy can provide key knowledge, training, support services and guidance, whilst allowing the client to formulate their own best-fit strategy.
Why Cirrus Connect?
Cirrus Connect are experts in leadership and brand management and they are expanding their service offer for the benefit of clients. The agency exists to create business-critical connections between leaders, customers and employees. The team of specialists is passionate and excited about the work that they do and the value that they can bring to clients.
The agency is a values-led business which creates powerful brand engagement and leadership strategies for a range of clients to build their employer brand reputation and deliver results. It partners with ambitious start-ups and established organisations who are seeking to accelerate change programmes or sustain existing change initiatives.
Develop Competitive Advantage
Cirrus prides itself on working creatively and closely with the client, creating a series of powerful communications experiences and learning initiatives, all based around fresh and innovative thinking. The purpose of these activities is clear - to drive forward enhanced business performance and to deliver measurable results.
Cirrus also has a fantastic list of clients, including some of the largest household names and consumer brands, who have all trusted the agency with their leadership development and brand-engagement strategy and have seen very positive results.
For more information about the team and the services they can offer, go to http://www.cirrus-connect.com.