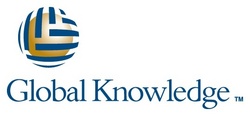 CARY, N.C. (PRWEB) June 10, 2008
Working with MARS v4.3.4, students will learn MARS design solutions, features, and functions as they relate to security incidents and security information in an enterprise network. Students will learn about:
Basic physical installation Adding Cisco and non-Cisco security and network devices into the MARS appliance Attack mitigation and false positive confirmation Configuring MARS to perform incident investigation and mitigation Long-duration queries and reports on the MARS appliance Configuring rules that detect interesting patterns of network activity Case Management features Configuring hardware maintenance MARS interaction with Cisco Security Manager Basic configuration of a Cisco IPS in Cisco Security Manager This course is available in our classrooms or as a private, on-site course that can be tailored to the needs of your organization. Learn more about our MARS - Cisco Security Monitoring, Analysis, and Response System v3.0 training course and access white papers, web seminars, and podcasts at http://www.globalknowledge.com.
About Global Knowledge
Global Knowledge is the worldwide leader in IT and business training. We deliver via training centers, private facilities, and the Internet, enabling our customers to choose when, where, and how they want to receive training programs and learning services. Our more than 700 courses span foundational and specialized training and certifications. Founded in 1995, Global Knowledge employs more than 1,500 people worldwide and is headquartered in Cary, N.C. The company is owned by New York-based investment firm Welsh, Carson, Anderson, and Stowe.