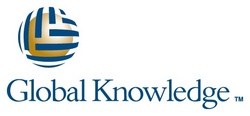 CARY, N.C. (PRWEB) August 20, 2008
The exclusive Cisco Unified Communications Manager v6.1 training course combines five days of concentrated hands-on classroom activity with pre- and post-course activities to quickly and thoroughly prepare students for success on the 642-446 CIPT1 v6.0 and 642-456 CIPT2 v6.0 certification exams. In the classroom, intensive instructor-led training and 50 hands-on labs ensure that students learn to build, manage, and troubleshoot campus and multisite WAN IP telephony solutions. After class, students may continue studying with the CIPT1 v6.0 and CIPT2 v6.0 Self-Paced e-Learning CDs included in the course.
Part of the Cisco Certified Voice Professional (CCVP) certification track, this Cisco Unified Communications training course is designed for networking professionals who configure and maintain voice and data networks that include Cisco Unified Communications Manager. Incoming students should have completed Interconnecting Cisco Network Devices 2 (ICND2) and Cisco Voice over IP (CVOICE) courses. Knowledge of the Windows 2000 operating system is helpful, as is completion of Building Scalable Cisco Internetworks (BSCI) v3.0.
Students will learn about:
Cisco Unified Communications Manager Single-site on-net and off-net calling Implementing media resources, features, and applications Multisite deployments Centralized call processing redundancy Bandwidth management and call admission control IP telephony security This course is available in our classrooms or as a private, on-site course that can be tailored to the needs of your organization. Learn more about our Cisco Unified Communications Manager Boot Camp v6.1 and access white papers, web seminars, and podcasts at http://www.globalknowledge.com.
About Global Knowledge
Global Knowledge is the worldwide leader in IT and business training. We deliver via training centers, private facilities, and the Internet, enabling our customers to choose when, where, and how they want to receive training programs and learning services. Our more than 700 courses span foundational and specialized training and certifications. Founded in 1995, Global Knowledge employs more than 1,500 people worldwide and is headquartered in Cary, N.C. The company is owned by New York-based investment firm Welsh, Carson, Anderson, and Stowe.