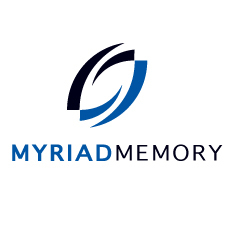 We understand the tough economic times that many companies are experiencing and that every little bit, such as our 15% discount, can help
New York City, NY (PRWEB) January 7, 2009
MyriadMemory.com, in celebration of the new year, is offering 15% off all Cisco approved and 3rd party memory and all Cisco approved and 3rd party optics on MyriadMemory.com, through the end of January. Enter coupon code HOLIDAY08 and receive 15% off your next Cisco memory and Cisco optics purchase. This offer is valid for popular products like the Cisco 6500 series, Cisco 2800 series and Cisco 3800 series and expires January 31, 2009. All orders come with a lifetime warranty and free 2nd-day shipping.
Below is a look at some of the company's savings on Cisco Approved Memory and Dealer Refurbished Cisco Optics:

"We understand the tough economic times that many companies are experiencing and that every little bit, such as our 15% discount, can help," said Andrew Fisher, CEO of Myriad Supply and MyriadMemory.com. "Our mission is to deliver to clients affordable Cisco products with the highest quality of service."
For any questions feel free to contact us directly at 866-725-1025 or visit us online at http://www.MyriadMemory.com.
About Myriad Memory:
Headquartered in New York City, MyriadMemory.com is a division of Myriad Supply, one of the leading global resellers of networking equipment. It is the company's goal to deliver the best quality memory products, enabling IT professionals and companies to build, upgrade and maintain their networks in the most time- and cost-efficient manner. They stock Cisco approved and 3rd party memory and Cisco approved and 3rd party optics, so it can be delivered anywhere in the US within 24 hours and anywhere in the world in 48-72 hours. They offer free domestic second-day shipping on all orders over $25, and a lifetime warranty on all products that ensures the customer is getting top-notch equipment from a trusted source.
About Myriad Supply:
Myriad Supply is one of the leading resellers of networking equipment, including manufacturers such as Cisco, Foundry, Juniper and Polycom. For over five years, Myriad Supply has worked with thousands of customers globally ranging from Fortune 500 multi-nationals and established ISPs to early-stage startups. Myriad Supply has the largest inventory of refurbished networking equipment in Manhattan. They offer free same day delivery anywhere in Manhattan so their customers can have the networking equipment they need immediately. To find out how Myriad Supply can provide hardware and network design solutions for all networking needs visit http://www.myriadsupply.com.
About Myriad Tech Solutions:
Headquartered in New York City, Myriad Technology Solutions is committed to providing quality IT solutions that enable their clients to build and maintain their infrastructure more cost effectively. They can provide everything from a fully managed IT solution, to a project based service, to an extra set of hands for any network upgrade.
Contact:
Anthony Berardo, Director of Online Marketing
MyriadMemory.com / MyriadSupply.com / MyriadTechSolutions.com
866-725-1025
http://www.myriadmemory.com
###