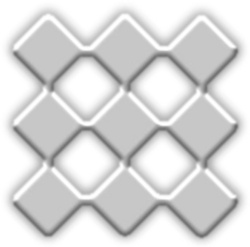 The Miss Venezuela pageant is a product of the training we offer young Venezuelan women, the talent of our producers in creating the magic of a great show, and the professional management capabilities of the Venevisión team
CARACAS, Venezuela (PRWEB) July 28, 2008
In an interview broadcast by the Venezuelan national television network Venevisión, and hosted by former beauty queen, television host and entertainer Mayte Delgado, Cisneros noted that Miss Venezuela's victory represents another great step forward for Venezuelan women on the world stage and that these talented and accomplished women are outstanding ambassadors of their country.
Dayana Mendoza, a 22 year old Elite agency model, was crowned Miss Universe in a competition held in Nha Trang, Vietnam. She is the fifth Miss Venezuela to hold the international title. As Miss Universe, Mendoza will travel worldwide for the next year and act as an advocate for public health issues. In part, she will serve as the public face of a global campaign against HIV and AIDS.
"While it is true that this is a triumph in a specific part of public life, it is representative of something much bigger: the productivity, progress and success of Venezuelan women in all fields," Gustavo Cisneros said.
Cisneros added that after his organization acquired the Miss Venezuela Organization in 1981, the pageant was developed into one of the most successful pop culture and entertainment events in Venezuela. Winners of the Miss Venezuela pageant have gone on to compete with great success in international competitions. A number of companies in the Cisneros Group, including Venevisión and FISA beauty products, contribute to the success of the Miss Venezuela Organization. That point was emphasized by the chairman, calling the pageant an example of the synergies at work within the Cisneros Group.
"The Miss Venezuela pageant is a product of the training we offer young Venezuelan women, the talent of our producers in creating the magic of a great show, and the professional management capabilities of the Venevisión team," said Gustavo Cisneros.
Cisneros said he is proud of all the young women who, throughout the last 27 years, have represented Venezuela internationally. He praised Mayte Delgado as one of those women, and thanked her for her dedication to a professional and artistic career. Finally, he wished Dayana Mendoza much success and happiness in carrying out her role as Miss Universe 2008.
About Cisneros Group of Companies
The Cisneros Group of Companies is one of the largest privately held media, entertainment, telecommunications and consumer products organizations in the world. The Cisneros Group owns or holds interests in companies ranging from broadcast television, television production, and telecommunications to beverage businesses and travel resorts. Through its diverse businesses and world-class partnerships, the Cisneros Group of Companies delivers some of the top brands and highest-quality services to the 550 million Spanish- and Portuguese-speaking consumers in the Americas and Europe. The Cisneros Group sells TV programming and other media content on five continents and in over 90 countries.
The Cisneros Group's holdings include majority and minority interests that may be held directly or indirectly through partnerships, joint ventures or alliances. Some of the Cisneros Group's holdings include interests in Venevisión, the leading television network in Venezuela; Venevision International, a global Spanish-language entertainment company; Venevision Productions, a supplier of top-tier telenovelas for North American and international markets; Cervecería Regional, the second-largest brewery and beer distributor in Venezuela, and Los Leones del Caracas, Venezuela's championship baseball team.
For more information, visit http://www.cisneros.com
Keyword Tags: cisneros group, gustavo cisneros, miss Venezuela, miss universe, dayana Mendoza