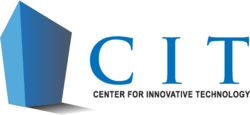 Herndon, VA (PRWEB) February 03, 2012
The Center for Innovative Technology (CIT) announced today the Commonwealth Research Commercialization Fund (CRCF) Winter 2012 Request for Proposals (RFP). CRCF advances science- and technology-based research, development, and commercialization to drive economic growth in Virginia and strengthen partnerships between academia, business, and industry.
This is the second of two solicitations for the FY2012 CRCF, and $2.2 million is available for award. Of this, $1 million is designated for the SBIR Matching Funds Program based on the FY2012 appropriation; the Commercialization, Eminent Researcher Recruitment, Facilities Enhancement Loan, and Matching Funds Programs will draw from $1.2 million. If program-specific funds are unspent at fiscal year-end, it is anticipated that monies will be reallocated to other programs.
In FY2012, $6 million was appropriated for CRCF, with $2 million designated specifically for a Small Business Innovation Research (SBIR) matching funds program for National Institutes of Health (NIH) Phase I award winners, and the remaining $4 million for four additional programs: commercialization, eminent researcher recruitment, facility enhancement loans, and matching funds. In December 2011, at the conclusion of the Fall 2011 Solicitation, 29 awards were made to 22 organizations across these five programs.
Awards from the Fund may only be made to applications that further the goals and industry opportunities set for the in the November 2011 version of the Commonwealth Research and Technology (R&T) Strategic Roadmap. These opportunities include:

Advanced Manufacturing
Aerospace
Communications
Cyber Security
Energy
Environment
Information Technology
Life Sciences
Modeling and Simulation
Nuclear Physics
Transportation
Applications are to be submitted online by March 8, 2012. Award announcements are planned for mid-June 2012. To be considered for the Winter 2012 Solicitation, Applicants are required to first submit an online Letter of Intent (LOI) by February 17, 2012. Applicants will receive a Letter of Intent Reference Number and thereafter, may submit an online application.
Informational webinars will be available to assist interested applicants. Pre-recorded sessions about the Winter 2012 Solicitation and on how to complete the budget will be posted on http://www.cit.org/programs/cit-rd/crcf/2012solicitation/winter. Live webinars are scheduled for February 7 at 2PM, February 10 at 11AM, and February 14 at 11AM and can be accessed through the aforementioned link.
To learn more about CRCF and to submit an LOI under the Winter 2012 Solicitation, visit http://www.cit.org/programs/cit-rd/crcf/2012solicitation. For questions, please contact crcf(at)cit(dot)org.
About the Center for Innovative Technology, http://www.cit.org
CIT is a nonprofit corporation that accelerates the next generation of technology and technology companies. CIT creates new technology companies through capital formation, market development and revenue generation services. To facilitate national innovation leadership and accelerate the rate of technology adoption, CIT creates partnerships between innovative technology start-up companies and advanced technology consumers. CIT is now listed on the GSA MOBIS Schedule, Special Item Numbers (SINs) SIN 874-1 for Consulting Services and SIN 894-2 for Facilitation Services. Its CAGE Code is 1UP71.
###