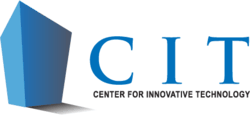 Herndon, VA (PRWEB) May 22, 2012
The Center for Innovative Technology (CIT) announced today that Karen Booth Adams and Don Rainey have been appointed to the Board of Directors of its parent authority, the Innovation and Entrepreneurship Investment Authority (IEIA).
Peter Jobse, CIT President and CEO, said, "We are honored to have Karen Booth-Adams and Don Rainey on our Board of Directors. Their experience and knowledge in company formation will be a tremendous asset as CIT continues to aggressively engage in commercialization and seed-stage funding activities that are fueling the growth of emerging technology companies across Virginia."
Karen Booth Adams, of Richmond, Va., is the CEO of Hot Technology Holdings, an investment group that has launched 10 successful businesses in Richmond since 1993. She served as CEO for many of those companies and has led seven successful exits for the group. Adams currently advises Hot Technology's management teams on strategic planning, operations management and M&A. Her diverse ventures include software services, internet strategy and technology consulting, online retail, financial consulting, legal and e-discovery services, and social media marketing. She is a founding partner in firms such as Ironworks Consulting, Create Digital, Fahrenheit Technology, Genesis Consulting, PoshTots, PartnerJD, and others.
In addition to her business experience, Adams also serves in many philanthropic, community, government and education organizations. In 2006, she established a childrens' health and education fund, and is a frequent speaker on the subject of entrepreneurship. She currently serves on the Board of The Community Foundation, University of Richmond's Robins School Executive Advisory Council, Governor McDonnell's Advisory Council on Revenue Estimates, and the Board of Directors for The World Pediatric Project and RichTech.
Don Rainey, of McLean, Va., joined Grotech Ventures as a general partner in September 2007 and currently serves on the boards of Grotech portfolio companies Clarabridge, GramercyOne, HelloWallet, LivingSocial, Personal, SnappCloud, and Zenoss. Rainey is a strong proponent of commercialization and education, and is currently an emerging technology consultant to the Chief Information Officer of the U.S. Department of Defense (DOD) through the DeVenCi Program, which is tasked with researching and nominating companies to solve the DOD's unmet technology needs.
In 2011, Rainey was appointed to the James Madison University (JMU) Board of Visitors by Virginia Governor Robert McDonnell, and he also serves on the Board of Directors of James Madison Innovations, Inc., a non-profit corporation which helps commercialize intellectual property produced at JMU.
As an Organizing Board member of the prestigious MindShare forum, Rainey helps CEOs from the DC region's most promising startups build long-term sustainable companies. He is a frequent speaker at local and national technology events, and was included on Washingtonian's Tech Titans list in May 2011. The Northern Virginia Technology Council presented Rainey with its prestigious "Lifetime Navigator" Award for his work with entrepreneurs in March 2011.
Prior to his career in venture capital, which he began with Intersouth in 2000, Rainey spent many years in business management. He served as President at Attitude Network, International Marketing Director for IBM, as COO of DaVinci Systems, and Sales Director for Novell.
David Lucien, Chairman of the IEIA and CIT Boards, said, "I am very pleased to have Karen and Don join the CIT board, their recognition in the technology community and active involvement in company formation and funding initiatives will enable them to make immediate contributions to CIT's strategic initiatives."
About the Center for Innovative Technology, http://www.cit.org
CIT is a nonprofit corporation that accelerates the next generation of technology and technology companies. CIT creates new technology companies through capital formation, market development and revenue generation services. To facilitate national innovation leadership and accelerate the rate of technology adoption, CIT creates partnerships between innovative technology start-up companies and advanced technology consumers. CIT's CAGE Code is 1UP71.