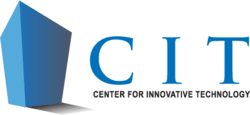 Herndon, VA (PRWEB) July 16, 2012
The Center for Innovative Technology (CIT) announced a $50,000 subcontract with Rutgers University to provide site support for six high frequency (HF) radar systems along the Virginia-Maryland coast, as part of the Mid-Atlantic Regional Association Coastal Ocean Observing System (MARACOOS) project. With this award, CIT begins its 6th year supporting a mid-Atlantic partnership of academia, industry and government to advance coastal ocean observing, data management and forecasting capacities.
Funded by a National Oceanic and Atmospheric Administration (NOAA) grant and as part of the U.S. Integrated Ocean Observing System (IOOS), MARACOOS' mission is to seek, discover and apply new knowledge and understanding of the coastal ocean, ranging from Cape Cod, Massachusetts to Cape Hatteras, North Carolina. The project supports educational activities across five regional themes: 1) Maritime Safety, 2) Ecological Decision Support, 3) Water Quality, 4) Coastal Inundation and 5) Offshore Energy.
CIT is one of more than 40 participants from 20 institutions throughout the region supporting this work. In its role, CIT provides site maintenance for six CIT-owned HF radars located along the coast from Assateague Island National Seashore in Maryland to Virginia Beach. The radars are used by ocean researchers to measure surface current velocity fields near the coast.
"Understanding the coastal ocean is critical to the health and successful use of our marine and coastal resources," said CIT President & CEO, Pete Jobse. "CIT is excited to continue being a part of this important project to improve forecasting and maritime safety, among other outcomes."
Between 2011 and 2015, MARACOOS plans to maintain and expand the existing observing, data management and forecasting systems focused on the transition from data-generated to model-generated ensemble ocean forecast products that target multiple users and expand end-to-end operations across all five regional themes.
Scott Glenn, Rutgers University Professor of Marine and Coastal Science and Principal Investigator for MARACOOS commented that, "Only through scientific expertise, operational monitoring and information product delivery in support of the wise use and management of coastal resources will this project's mission be accomplished. As we have over the past six years, we are looking forward to continuing to work with CIT and all our partners to evolve this system towards its full potential."
About the Center for Innovative Technology, http://www.cit.org
CIT is the state-chartered nonprofit corporation that conducts the business of the IEIA and accelerates innovation and the next generation of technology and technology companies. CIT creates new technology companies through capital formation, market development and revenue generation services. To facilitate national innovation leadership and accelerate the rate of technology adoption, CIT creates partnerships between innovative technology startup companies and advanced technology consumers. Its CAGE code is 1UP71.