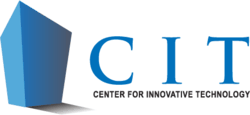 Herndon, VA (PRWEB) February 28, 2013
The Center for Innovative Technology (CIT) announced today an advanced workshop on Small Business Innovation Research (SBIR) and Small Business Technology Transfer (STTR) grant programs on March 13, 2013.
These grants provide $150,000 - $1.5 million in early stage non-dilutive research and development funding for high-risk innovations in information technology, hardware, software, cyber security, modeling & simulation, energy, training, education, STEM, manufacturing, drugs, medical devices, sensors, materials and more. Eleven federal agencies use SBIR/STTR programs to fund early stage technology development that will help them meet their missions. More than $2.5 billion of SBIR/STTR funding is available annually.
This advanced workshop presents strategic advice to current and prospective Phase I and Phase II SBIR/STTR award recipients on how to better position themselves for successful Phase II and Phase III opportunities.
Key workshop features and topics include:

Implications of the new SBIR/STTR rules
Patent strategy decisions
Using the SBIR/STTR sole source advantage to secure large federal awards
Securing collaborative partners for phase II and III
Managing projects to improve your follow-on chances
Effective federal cost proposal development
Technology commercialization challenges in the federal marketplace
Phase II and phase III planning advice from ten SBIR Program Managers from the Navy, Office of Secretary of Defense, National Aeronautics and Space Administration (NASA), Department of Energy (DOE), Department of Homeland Security (DHS), Department of Education (ED), National Science Foundation (NSF), National Institutes of Health (NIH), Army and U.S. Department of Agriculture (USDA).
Opportunity to meet with representatives from Boeing, Lockheed Martin, GenEdge Alliance, The Office of International Trade, CIT GAP Funds and the ten federal agencies listed above.
What: 2013 Mid-Atlantic Advanced SBIR/STTR Workshop
When: Wednesday, March 13, 2013
8:00AM - 5:00PM
Where: Center for Innovative Technology
2214 Rock Hill Road
Herndon, Virginia
Workshop fees are:

$75 per person for Virginia technology firms
$125 per person for out-of-state firms
$200 for all others
These and other workshops are managed by the CIT Entrepreneur service line, which provides valuable funding opportunities for Virginia's emerging entrepreneurs through the CIT GAP Funds and the CIT Federal Funding Assistance Program. In FY2012, CIT assisted over 200 companies pursuing federal funding contributing to Virginia small businesses, securing 429 SBIR/STTR awards totaling $124 million. Also in FY2012, the CIT GAP Funds invested in 28 new companies.
For questions on the upcoming workshops, please contact robert(dot)brooke(at)cit(dot)org. To register, go to http://www.cit.org/events.
About the Center for Innovative Technology, http://www.cit.org
Since 1985, CIT, a nonprofit corporation, has been the Commonwealth's primary driver of innovation-based economic development. CIT accelerates the next generation of technology and technology companies through commercialization, capital formation, market development and revenue generation services. To facilitate national innovation leadership and accelerate the rate of technology adoption, CIT creates partnerships between innovative technology start-up companies and advanced technology consumers. CIT's CAGE Code is 1UP71.
About the CIT GAP Funds, http://www.citgapfunds.org
CIT GAP Funds makes seed-stage equity investments in Virginia-based technology, clean tech and life science companies with a high potential for achieving rapid growth and generating significant economic return for entrepreneurs, co-investors and the Commonwealth of Virginia. CIT GAP Funds investments are overseen by the CIT GAP Funds Investment Advisory Board (IAB). This independent, third-party panel consists of leading regional entrepreneurs, angel and strategic investors, and venture capital firms such as: New Enterprise Associates, Grotech Ventures, Valhalla Partners, Harbert Venture Partners HIG Ventures, Edison Ventures, In-Q-Tel, Intersouth Partners, SJF Ventures, Carilion Clinic, Johnson & Johnson, General Electric and Alpha Natural Resources.
###