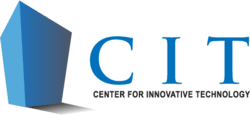 Herndon, VA (PRWEB) May 31, 2012
The Center for Innovative Technology (CIT) announced today the schedule for the upcoming NOVA EDU Startup Weekend event to be held June 1-3.
NOVA EDU Startup Weekend is the kick-off event for the Apps4VA competition launched by CIT and the Virginia Department of Education (VDOE). It will bring together teachers, developers, designers, entrepreneurs and others to generate ideas, applications, and even start a business to improve the use of K-12 education data. It is the first Startup Weekend to focus exclusively on K-12 education data.
Event Location:
Microsoft
12012 Sunset Hills Rd.
Reston, VA 20190
Event Agenda:
Friday, June 1, 2012 (Open to Press)
6:30pm – 10:00pm Dinner, Networking, Speakers and Pitches.
Saturday, June 2, 2012
9:00am – 10:00pm Closed Team Workshops and Coaching.
Sunday, June 3, 2012 (Open to Press)
9:00am – 3:00pm Team Workshops and Coaching.
5:00pm – 9:00pm Final Presentations, Awards and Conclusion.
Startup Weekends are 54-hour events launched by the Kauffman Foundation to provide superior experiential education for technical and non-technical entrepreneurs. Over 45,000 entrepreneurs and 5,000 teams have participated in 468 Startup Weekends, with 190 more planned.
The Apps4VA program stems from a federal grant to create a Virginia Longitudinal Data System (VLDS) to provide educators and policymakers aggregated data on Virginia public school students' progress toward college and career readiness. It will encourage the development of new and innovative apps to improve education using VLDS data.
The registration fee for educators is $85. For developers, designers and non-technical attendees the fee is $99.
For additional information and to register for NOVA EDU Startup Weekend, please visit http://novaedu.startupweekend.org.
###