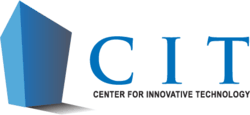 Herndon, VA (PRWEB) May 16, 2012
The Center for Innovative Technology (CIT) announced today the host committee for its NOVA EDU Startup Weekend event to be held at the Microsoft office in Reston, June 1-3. The following list includes community leaders in the regional technology startup ecosystem:

Jonathan Aberman, Amplifier Ventures & Startup VA
Tony Bray, JustDevIt
Evan Burfield, Synteractive, Startup DC& National Piggy Bank
John Casey, George Mason
Mark Drapeau, Microsoft
Pete Erickson, MODEV
Allen Gannet, Acceleprise & EmployInsight
Ben Hatten, EverFi & HackEDU
Kendrick Jackson, InTheCapital
Ashish Jaiman, Microsoft
Derrick Maggard, Roanoke-Blacksburg Technology Council
Michael Mayernick, Spinnakr
Zack Miller, We Are Titans, Start Norfolk & Hatch Accelerator
Tony Moura, ED.io & Sr. UX Architect
Minh Nguyen, Syllabuster
Todd Nuckols, Start RVA
Jennifer O'Daniel, CIT GAP Funds
Jonathon Perrelli, Fortify.vc & the Fort
Paul Singh, 500 Startups
Elizabeth Terrell, Booz Allen Hamilton
Lisa Throckmorton, SpeakerBox Communications
Tien Wong, Lore Systems & Opus8
Adam Zuckerman, Foster.ly & Discovery
The host committee will assist in building awareness around the event, and most members will act as startup coaches throughout the weekend.
NOVA EDU Startup Weekend is the kick-off event for the Apps4VA competition announced last month by CIT and the Virginia Department of Education (VDOE). It will bring together teachers, developers, designers, entrepreneurs and others to generate ideas, applications, and even start a business to improve the use of K-12 education data. It is the first Startup Weekend to focus exclusively on K-12 education data.
Startup Weekends are 54-hour events launched by the Kauffman Foundation to provide superior experiential education for technical and non-technical entrepreneurs. Over 45,000 entrepreneurs and 5,000 teams have participated in 468 Startup Weekends, with 190 more planned.
The Apps4VA program stems from a federal grant to create a Virginia Longitudinal Data System (VLDS) to provide educators and policymakers aggregated data on Virginia public school students' progress toward college and career readiness. The Apps4VA program will encourage the development of new and innovative apps to improve education using VLDS data. For more information on NOVA EDU Startup Weekend and to register, go to novaedu.startupweekend.org. To learn more about the Apps4VA program, please visit http://www.apps4va.org.
About the Center for Innovative Technology, http://www.cit.org
CIT is a nonprofit corporation that accelerates the next generation of technology and technology companies. CIT creates new technology companies through capital formation, market development and revenue generation services. To facilitate national innovation leadership and accelerate the rate of technology adoption, CIT creates partnerships between innovative technology start-up companies and advanced technology consumers. CIT is now listed on the GSA MOBIS Schedule, Special Item Numbers (SINs) SIN 874-1 for Consulting Services and SIN 894-2 for Facilitation Services. Its CAGE Code is 1UP71.
About CIT Connect, http://www.cit.org/programs/cit-connect
Recognizing a need in the marketplace, CIT Connect was established to help federal, state, and corporate consumers of technology identify and assimilate innovation. The CIT Connect service line delivers unique and innovative value-add solutions enabling technology consumption, adoption, and integration into organizations. CIT Connect's experts work with organizations to assess the spectrum of inputs into the development and implementation process, including stakeholders, corporate culture and policies, technology, and market environment.
About the Virginia Department of Education, http://www.doe.virginia.gov
The Virginia Department of Education provides support and guidance to the commonwealth's 132 public school divisions which, combined, educate approximately 1.2 million PK-12 students. The department administers regulations promulgated by the state Board of Education and supports the board in carrying out its responsibilities under state and federal education law.
###