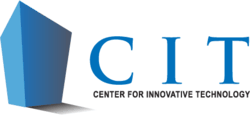 Herndon, VA (PRWEB) January 07, 2013
The Center for Technology announced today that it has partnered with the Arlington County Office of Economic Development to host a workshop on Small Business Innovation Research (SBIR) and Small Business Technology Transfer (STTR) grant programs on January 29, 2013.
These grants provide $150,000 - $1.5 million in early stage non-dilutive research and development funding for high-risk innovations in information technology, hardware, software, cyber security, modeling & simulation, energy, training, education, STEM, manufacturing, drugs, medical devices, sensors, materials and more. Eleven federal agencies use SBIR/STTR programs to fund early stage technology development that will help them meet their missions. More than $2.5 billion of SBIR/STTR funding is available annually.
The workshop is led by one of the leading SBIR consultants in the country, Mr. John Davis of the SBIR Resource Center. All agencies will be covered in this workshop. Participants will learn how to plan for, write and apply for SBIR/STTR at this comprehensive one-day workshop.
What: SBIR/STTR Workshop
When: Tuesday, January 29, 2013
8:00AM - 5:00PM
Where: Arlington County Office of Economic Development
1100 N. Glebe Road, 15th Floor
Arlington, VA
Workshop fees are:

$80 per person for Virginia technology firms
$50 per person for Virginia-based University Researchers
$200 for all others
For questions, please contact robert(at)brooke(at)cit(dot)org. To register, go to http://www.cit.org/events.
About the Center for Innovative Technology, http://www.cit.org
CIT is the non-profit corporation that conducts the business of the IEIA. To support IEIA's mission, CIT creates new technology companies through capital formation, market development and revenue generation services. To facilitate national innovation leadership and accelerate the rate of technology adoption, CIT creates partnerships between innovative technology start-up companies and advanced technology consumers.
###