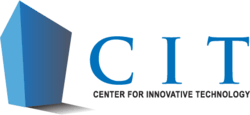 Herndon, VA (PRWEB) April 02, 2012
The Center for Innovative Technology announced today two upcoming Small Business Innovation Research (SBIR)/Small Business Technology Transfer (SSTR) workshops in McLean, Va. and Virginia Beach, Va.
These one-day workshops will provide in depth guidance on the Department of Defense (DoD) SBIR/STTR programs and are ideal for those new to the program as well as those who have previously participated in SBIR or STTR. Discussions include a program overview, detailed proposal development instruction, guidance on the recent SBIR program reauthorization and how that will specifically impact current and future SBIR/STTR awards, and tips from a successful DOD SBIR recipient.
The DoD SBIR and STTR grant programs have over $1.3 billion available to fund early stage research and development projects based on the needs of each agency. Participants will be briefed on the unique requirements of DoD and its agencies' SBIR/STTR programs.
John Davis, of the SBIR Resource Center, will lead the workshops. He has over 17 years experience in teaching SBIR and brings a unique perspective into the program. Robert Brooke of CIT will also discuss the assistance available to Virginia based firms who pursue SBIR and STTR grants.
Event Locations:
May 2 – McLean, VA
TeqCorner
1616 Anderson Rd.
McLean, VA 22102
8:30AM-5:30PM
May 17 – Virginia Beach, VA
Ramada on the Beach
615 Atlantic Ave.
Virginia Beach, VA 23451
8:30AM-5:30PM
The fee for Virginia-based technology firms is $90 per person. For non-Virginia-based technology firms is $175 per person.
For additional information, please contact Robert Brooke, Director, Federal Funding Programs, CIT [email protected] To register, go to http://www.cit.org/events.