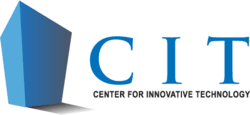 Herndon, VA (PRWEB) October 17, 2012
The Center for Innovative Technology (CIT) announced today the appointment of Bob Stolle as the new Senior Vice President for CIT Operations, where he will be responsible for the program development and the execution of support programs and services for the Commonwealth of Virginia.
Pete Jobse, CIT President and CEO, said, " Bob Stolle brings a wealth of experience in private and public sector management and technology and strategic economic development that will help guide the CIT organization as we explore new opportunities to deliver value to the Commonwealth."
Jobse said that Stolle will work in conjunction with CIT's leadership team to ensure that CIT is achieving client satisfaction and is positioned to grow existing programs, while strengthening the organization's ability to create new programs and services that solve market needs.
Since early 2011, Stolle had served as Vice President of CIT Regional Growth Programs, where he managed programs designed to maximize the growth of Virginia's regional technology industries. He came to CIT after four years as Executive Vice President and COO of Richmond-based Core Consulting and ten years as Executive Director of the Greater Richmond Technology Council.
Prior to that, he served in several key positions for the Commonwealth of Virginia during the Allen administration, including Secretary of Commerce and Trade where he was responsible for 15 state agencies and promoting economic and community development in the Commonwealth.
Stolle's private sector experience includes service as engineering director and executive management for the world's leading manufacturer of military and space simulation and training systems. He has served on the Commission on Information Technology and the Virginia Research and Technology Advisory Commission where he chaired the Intellectual Property Committee.
Stolle has served on the Technology Transition teams for Governors Warner, Kaine and McDonnell, and he served on Governor Warner's Higher Education Task Force and the Attorney General's Identity Theft Task Force, and Youth Internet Safety Task Force.
Other appointments include membership on Virginia Commonwealth University's Information Systems Advisory Board and on the Executive Advisory Committee at the University of Richmond's Robins School of Business. Stolle is also Vice Chair of Virginia FIRST's Robotics Program and serves on the Board of Directors for the Virginia Technology Alliance.
A graduate of the US Naval Academy, Stolle served on active duty and in the Reserves as a Navy pilot and retired with the rank of Commander.
About the Center for Innovative Technology, http://www.cit.org
CIT is a nonprofit corporation that accelerates the next generation of technology and technology companies. CIT creates new technology companies through capital formation, market development and revenue generation services. To facilitate national innovation leadership and accelerate the rate of technology adoption, CIT creates partnerships between innovative technology startup companies and advanced technology consumers. Its CAGE code is 1UP71.
###