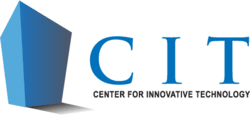 Herndon, VA (PRWEB) October 01, 2012
The Center for Innovative Technology (CIT) announced today the launch of its redesigned website that enhances customer experience with easier navigability and an updated interface.
Pete Jobse, President and CEO of CIT, said, "Our new website makes it easier for clients, stakeholders and visitors to find the CIT services they need. In addition, the site is more interactive for entrepreneurs, researchers and others who are currently doing business with CIT and prospective customers. We know that people are busy these days, and we want our new website help them get the information and services from CIT they need - fast."
Some of the CIT website enhancements include:

Cleaner, Faster Homepage – allows visitors, clients and partners to quickly download the site and find the information they need.
Easier Navigation – intuitive navigation tabs and architecture, and easy-to-navigate pages allow users to quickly find and understand the CIT mission, services, experts, partners and news and events.
Spotlight Section – a new section on the homepage highlights events, and CIT and CIT client success stories.
Partner Focus – the new site highlights and makes it easier to link to CIT partners and other Commonwealth programs.
In addition to the above enhancements, Jobse said that the site incorporates social media tools and allows for faster updates with a better content management system.
CIT Chairman David Lucien said, "Since 1985, CIT has continued to provide the business and technology community with the critical resources it needs to foster new and innovative technologies. In this 'Year of the Entrepreneur,' the new site helps our young startup companies navigate both public and private resources that will assist them throughout company formation and funding."
About the Center for Innovative Technology, http://www.cit.org
CIT is a nonprofit corporation that accelerates the next generation of technology and technology companies. CIT creates new technology companies through capital formation, market development and revenue generation services. To facilitate national innovation leadership and accelerate the rate of technology adoption, CIT creates partnerships between innovative technology startup companies and advanced technology consumers. Its CAGE code is 1UP71.