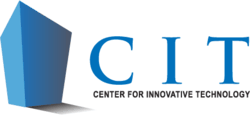 Herndon, VA (PRWEB) October 03, 2012
The Center for Innovative Technology announced today that it has hired Sandie Terry as the Broadband Program Manager of its CIT Broadband service line, created to accelerate the socio-economic growth of Virginia's rural and un-/underserved areas through the application and use of broadband telecommunications.
Karen Jackson, VP, CIT Broadband and Virginia's Deputy Secretary of Technology, said, "Sandie Terry has over 30 years of Information Technology experience in both the private and public sectors. We are fortunate to have her on our team as we continue to build the new infrastructure for the new innovation economy."
Terry comes to CIT from Franklin County, where she served as IT Director and led the successful public-private partnership initiative to deliver broadband services to County government and the public. The network is the backbone of Franklin County government's wide-area network that allowed for the deployment of technology that reduced county telecom expenditures. As a result of Terry's leadership, Franklin County maintained a position in the Top Ten Digital Counties nationally for four consecutive years, competing with counties three times Franklin County's size – with larger resources and staff.
Prior to her tenure in Franklin County, Terry was an executive in several industries including textiles, insurance, software and transportation where she led a team that developed the first business-to-business Internet application sharing shipping information online for the railroad industry.
Terry was a member of Virginia's Broadband Roundtable in 2008. In 2011, she was appointed as a member of Virginia's Broadband Advisory Council. She majored in computer science, at Virginia Tech, and was awarded a national certification as a Government Chief Information Officer from UNC-Chapel Hill School of Government.
In addition to assisting localities with broadband deployment planning and other duties, Terry will manage Virginia's state broadband initiative projects which include broadband mapping, health IT and e-commerce assessments. For more information on CIT Broadband and its programs, go to http://www.cit.org/service-lines/cit-broadband/.
About the Center for Innovative Technology, http://www.cit.org
CIT is a nonprofit corporation that accelerates the next generation of technology and technology companies. CIT creates new technology companies through capital formation, market development and revenue generation services. To facilitate national innovation leadership and accelerate the rate of technology adoption, CIT creates partnerships between innovative technology startup companies and advanced technology consumers. Its CAGE code is 1UP71.
# # #