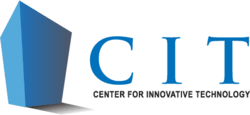 Herndon, VA (PRWEB) August 15, 2012
Coming off a successful Startup Weekend event earlier this summer, the Center for Innovative Technology (CIT) announced today the next phase of the Apps4VA Competition to continue to engage entrepreneurs, the general public and students to develop innovative applications for K-12 data.
Apps4VA is a partnership between CIT, Virginia's Department of Education (VDOE) and U.S. Department of Education to use open competitions to find creative ways to use K-12 data in Virginia's Longitudinal Data System (VLDS). The first phase was the NOVAEDU Startup Weekend in June where educators, developers and entrepreneurs gathered for 54 hours to develop applications for the VLDS data. Team Pigeon won Best Overall Idea and Team Edunomics won Best Use of the K-12 data.
VDOE Director of Education Information Management Bethann Canada said, "The NOVA EDU Startup Weekend was awesome, and we look forward to more great and innovative ideas in the next phase of our Apps4VA Competition."
The next phase will be two open competitions where the general public and high school students can submit applications using the VLDS data and compete for more than $25,000 in prizes. Participants in the Apps4VA Open Competition can compete as individuals or in teams and must create an application using at least one of the VLDS datasets. Mashups of combining one of the required datasets with any publicly available data also may be submitted. The general public, teachers and students are invited to participate. The submission period opens today, August 15, 2012 and closes November 15, 2012.
The Apps4VA High School Competition will challenge Virginia high school students either to create a presentation of a theoretical application, or submit an actual working software application that would use at least one of the VLDS datasets. Mashups combining one of the required datasets with any publicly available data also may be submitted. Participants may compete as individuals or as teams, and winners will earn cash prizes for themselves and for their schools. The submission period opens September 14, 2012 and closes November 15, 2012.
For more details on the program, submitting an entry or for access to the data, please visit http://www.apps4va.org.
About the Center for Innovative Technology, http://www.cit.org
CIT is a nonprofit corporation that accelerates the next generation of technology and technology companies. CIT creates new technology companies through capital formation, market development and revenue generation services. To facilitate national innovation leadership and accelerate the rate of technology adoption, CIT creates partnerships between innovative technology startup companies and advanced technology consumers. Its CAGE code is 1UP71.
About CIT Connect, http://www.cit.org/programs/cit-connect
Recognizing a need in the marketplace, CIT Connect was established to help federal, state, and corporate consumers of technology identify and assimilate innovation. The CIT Connect service line delivers unique and innovative value-add solutions enabling technology consumption, adoption, and integration into organizations. CIT Connect's experts work with organizations to assess the spectrum of inputs into the development and implementation process, including stakeholders, corporate culture and policies, technology, and market environment.
About the Virginia Department of Education, http://www.doe.virginia.gov
The Virginia Department of Education provides support and guidance to the commonwealth's 132 public school divisions which, combined, educate approximately 1.2 million PK-12 students. The department administers regulations promulgated by the state Board of Education and supports the board in carrying out its responsibilities under state and federal education law.
###