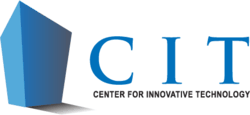 Herndon, VA (PRWEB) May 30, 2013
The Center for Innovative Technology (CIT) announced today the VLDS Insights Conference, a one-day forum to highlight the power and potential of the Virginia Longitudinal Data System (VLDS), a data system with a single point of access to educational and workforce information derived from multiple, independent sources.
The conference will be held at George Mason University in Fairfax, Va. on June 25, 2013. It features Elise Miller, Senior Program Officer, Postsecondary Data, of the Bill & Melinda Gates Foundation, who will focus on the quality, comparability and utility of data. Conference sessions will address the power of VLDS, how it can assist in college and career readiness, revelations on early career outcomes, as well as outcomes of pilot projects and programs, such as Apps4VA, a unique partnership between CIT and VDOE that promoted VLDS as a basis for the development of innovative software applications.
VLDS tracks educational outcomes and career results of students from K-12, during college and after entering the workforce. Currently, participating agencies include the Virginia Department of Education (VDOE), the State Council of Higher Education for Virginia (SCHEV), the Virginia Employment Commission (VEC), the Virginia Community College System (VCCS) and the Virginia Information Technologies Agency (VITA).
According to Bethann Canada, VDOE Director of Information Management, "The benefits of using this data will be far-reaching – for the community at large, for employers, and, most importantly, for our students. By using the data, we can see what aspects of the students' education lead to positive outcomes and students will leave the K-12 education system more college- and career-ready."
Researchers, developers, educators, entrepreneurs, policymakers and citizens are invited to attend. Registration and conference information are available at http://www.cit.org/insights-conference/.
About the Center for Innovative Technology, http://www.cit.org
Since 1985, CIT, a nonprofit corporation, has been the Commonwealth's primary driver of innovation and entrepreneurship. CIT accelerates the next generation of technology and technology companies through commercialization, capital formation, market development and revenue generation services. To facilitate national innovation leadership and accelerate the rate of technology adoption, CIT creates partnerships between innovative technology start-up companies and advanced technology consumers. CIT's CAGE Code is 1UP71.
About CIT Connect, http://www.cit.org/service-lines/cit-connect/
Recognizing a need in the marketplace, CIT Connect was established to help federal, state, and corporate consumers of technology identify and assimilate innovation. The CIT Connect service line delivers unique and innovative value-add solutions enabling technology consumption, adoption and integration into organizations. CIT Connect's experts work with organizations to assess the spectrum of inputs into the development and implementation process, including stakeholders, corporate culture and policies, technology and market environment.
About the Virginia Department of Education, http://www.doe.virginia.gov/
The Virginia Department of Education provides support and guidance to the commonwealth's 132 public school divisions which, combined, educate approximately 1.2 million PK-12 students. The department administers regulations promulgated by the state Board of Education and supports the board in carrying out its responsibilities under state and federal education law.
###