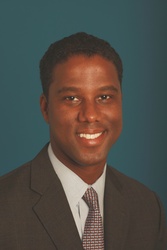 Citi is strongly committed not only to helping at-risk mortgage owners stay in their homes, but also to acting quickly and decisively to support communities that are seeing the effects of foreclosures
NEW YORK (PRWEB) September 23, 2008
The planning grants are being provided through the Citi Foundation Neighborhood Stabilization Planning Grants program. The Citi and Citi Foundation grants will also provide the organizations with funding for technical assistance to help communities apply for and secure portions of the $3.9 billion of federal funding that will soon be available through the recently enacted Housing and Economic Recovery Act of 2008. Citi is the first financial institution to announce a support plan that provides private resources designed to help local communities access these federal funds.
The total funding package from Citi is valued at more than $1 million, including planning grants of up to $100,000 per community. The grants will enable local housing organizations to design programs tailored to the needs of the local community which will help stabilize communities that have been heavily impacted by concentrations of vacant foreclosed properties. The program will be implemented by the Housing Partnership Network (HPN), a national alliance of the top performing nonprofit affordable housing development organizations, and its local members in the selected cities.
"Citi is strongly committed not only to helping at-risk mortgage owners stay in their homes, but also to acting quickly and decisively to support communities that are seeing the effects of foreclosures," said Eric Eve, Senior Vice President of Global Community Relations for Citi. "We are proud to offer community organizations the necessary planning dollars to assist communities in taking full advantage of the new federal funding and help revitalize those communities through the purchase and refurbishment of vacant foreclosed houses."
The grants demonstrate Citi's overall leadership in and commitment to mitigating the harmful effects of the foreclosure crisis that have resulted in neighborhoods with significant numbers of foreclosed properties and, in some instances, increased crime and decreased home values. The 12 communities that have been selected to participate are: Oakland, CA; Atlanta, GA; Chicago, IL; Boston, MA; Detroit, MI; Charlotte, NC; Rochester, NY; New York, NY; Cleveland, OH; Columbus, OH; Pittsburgh, PA and Houston, TX.
"We would like to thank the Citi Foundation for initiating the Neighborhood Stabilization Planning Grant program, and providing our member organizations with these vital resources," said Thomas Bledsoe, President of the Housing Partnership Network. "The support from the Citi Foundation - coupled with federal funding - will help leading nonprofits throughout the country build the infrastructure, local partnerships and tools to bring their neighborhoods back to life."
To view a video about Citi Community Relations, visit http://www.citigroup.com/citi/citizen/community/video.htm.
About Citi
Citi, the leading global financial services company, has some 200 million customer accounts and does business in more than 100 countries, providing consumers, corporations, governments and institutions with a broad range of financial products and services, including consumer banking and credit, corporate and investment banking, securities brokerage, and wealth management. Citi's major brand names include Citibank, CitiFinancial, Primerica, Smith Barney, Banamex, and Nikko. Additional information may be found at http://www.citigroup.com or http://www.citi.com.
About Citi Foundation
The Citi Foundation is committed to enhancing economic opportunities for underserved individuals and families in the communities where we work throughout the world. Globally, the Citi Foundation is focusing its giving on Microfinance and Microentrepreneurship, which helps individuals become economically self-sufficient; Small and Growing Businesses, leading to economic expansion and job creation; Education, which prepares young people for personal and professional success; Financial Education, which helps individuals make informed financial decisions; and the Environment with a focus on sustainable enterprises that generate jobs and stimulate economic growth while preserving the environment. In the U.S. and Canada, the Citi Foundation supports Community Development programs that help build and revitalize neighborhoods and Education programs that prepare students for college and careers. Additional information can be found at http://www.citigroupfoundation.com/.