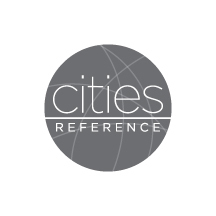 The redesign creates a new home in cyberspace that unites all the different cities' properties under one single virtual roof. It's an open house where owners world-wide can list for free, and travelers can shop around for the best deal.
Rome (PRWEB) April 2, 2011
The newly redesigned Web site of CitiesReference.com goes live today on the World Wide Web. CitiesReference.com integrates its different city offerings under a common parent website extending its reach and simplifying the use for the ever-growing audience of travelers that prefer the comfort and convenience of vacation rentals over hotels.
CitiesReference.com currently includes Rome Vacation Rentals, as well as Apartments in Paris along with additional inventory in Miami, New York, San Francisco, London, Berlin, Barcelona, Madrid, and Copenhagen.
What differentiates CitiesReference.com from other vacation apartment listing websites? The verification of every single property listed, its preference for trust and quality over quantity, and attention to customer service. Changes in CitiesReference.com's appearance won't change these underlying principles of the brand.
The new website features expanded Facebook and social-media integration to further reflect the community feeling of its client base, a single login for the whole network and streaming videos of apartment listings. The redesign incorporates new graphics and completely new navigational tools.
"Our online visitors will now experience a more vibrant community feel and a streamlined search and booking process of properties in capital cities world-wide," says Guglielmo Parasporo, founder of Cities Reference "The redesign creates a new home in cyberspace that unites all the different cities' properties under one single virtual roof. It's an open house where owners world-wide can list for free, and travelers can shop around for the best deal and compare vacation apartments seamlessly with best price guaranteed hotels in major cities across Europe and the US. We've integrated offers from Booking.com/Priceline.com into our website search to give our website visitors all of the options they need to price their vacation easily and effectively".
Why mingle vacation rentals and hotels together? "There has been a lot of speculation on the incompatibility of vacation rental apartments and hotels which, in the past few years of crisis, has brought about what has arguably been the most aggressive attack from the hotel lobby to date. We believe these two markets to be complementary.
On our website a traveler searching a very last minute or very short stay, can look at both our apartment and our hotel listings. However, at the same time, she's tipped towards the best offer available for her, regardless of its categorization as a vacation rental or a hotel. With last minute deals on apartments, CitiesReference.com is perfect for either last minute getaways or a longer stay, depending on a traveler's needs.
Deeper and More Accessible Inventory
Single vacation apartment properties now have deeper content, more details, more photos, and when possible, a video, clients' unbiased reviews, verified maps, and instant online booking. Each of our city sites feature ever–changing content related to tourism and business. If a user is not sure exactly where to look for specific information on CitiesReference.com, the newly developed site-wide search engine will help.
Among the features on citiesreference.com's homepage:

Streamlined Search – update new features instantly with one click
Map View – see exactly where your vacation rental apartment is in relation to nearby attractions and activities
Flexible Date Search – Have flexible dates? Find the best deals here.
City Guide – New to researching a vacation? Find the must-see activities for each city and where your chosen rental is in proximity
How it Works - Guide for Travelers and Apartment Owners Cities Reference provides a clear and easy guide for first time users of the website.
Sign up/Sign in A user name provides 24-hour access to account management for both traveler and host tabs. Facebook login simplify and provides instant Sign in/Sign up for those who use it, however email login remains available to users.
CitiesReference.com serves the apartment owner and the traveler as a single entity. Why not have your empty home host somebody else's short vacation?
Design Team
CitesReference.com web team has been developing the new design over the past year working with Jon and Jennifer Campbell, owners of Think SF, a design company based in San Francisco.http://www.thinksf.com
About CitiesReference.com
CitiesReference.com, based in Rome, Italy is the first vacation rental website mixing vacation rentals and sublets for simple listing and apartment management on a world-wide scale – all under one roof. Its 'verification' process of each apartment and/or owner makes its model unique in the vacation rental market.
Owned by EGE group Srl, Our elite group of web properties also includes RomanReference.com, the leading website for vacation rentals in Rome, Italy, since 1997.
Roman Reference, with our "no-surprises property descriptions" with "helpful and diplomatic tags" and the "eco-footprint" for each apartment, has been named The Best All-Around Apartment Rental Agency in Rome by the Frommer's Guide and lists and manages over 500 vacation rental apartments just in the city center of Rome.
CitiesReference.com helps travelers find and book the ideal vacation rental apartment in pretty much all major World capital cities through informative descriptions, photos, videos and more than 100,000 consumer reviews.
###