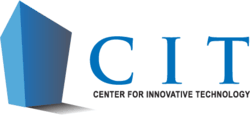 Herndon, VA (PRWEB) April 11, 2013
The Center for Innovative Technology (CIT) announced today the appointment of Matthew T. Zingraff, Ph.D, Interim Vice President for Research & Economic Development at George Mason University, to the Commonwealth's Research and Technology Investment Advisory Committee (RTIAC).
The RTIAC is comprised of individuals representing higher education, economic development, research institutes, venture capitalists and technology corporations. They provide guidance to CIT on the development of the Research and Technology (R&T) Strategic Roadmap and recommend projects for award under the Commonwealth Research Commercialization Fund (CRCF).
In addition to holding an appointment as Interim Vice President for Research & Economic Development, Zingraff is a faculty member in the Department of Criminology, Law and Society. Prior to his appointment at George Mason University in 2006, he served as Associate Dean for Research and Graduate Studies at North Carolina State University and held the appointment of Professor of Sociology.
Zingraff's research interests lie in the broad area of crime and social control, particularly police behavior and the phenomenon of biased-based policing and racial profiling. He has received numerous government and private grants, and his scholarship has been published in the American Journal of Sociology, Criminology, Journal of Research in Crime and Delinquency, Police Quarterly, Social Work Research, Journal of Social and Behavioral Sciences, International Journal of the Addictions and other peer-reviewed journals. Zingraff has also served as statistical consultant to the Civil Rights Division of the U.S. Department of Justice.
Pete Jobse, CIT President and CEO, said, "We are fortunate to have Dr. Zingraff join the excellent leaders on the RTIAC to guide the Commonwealth's strategic research commercialization priorities, which is extremely important when allocating public investments."
Research or technologies eligible to receive funding from the CRCF are identified in the R&T Roadmap, as awards from the Fund may only be made to applications that further the goals set forth in the Roadmap. CIT will announce FY2013 awards in May.
About the Center for Innovative Technology, http://www.cit.org
Since 1985, CIT, a nonprofit corporation, has been the Commonwealth's primary driver of innovation-based economic development. CIT accelerates the next generation of technology and technology companies through commercialization, capital formation, market development and revenue generation services. To facilitate national innovation leadership and accelerate the rate of technology adoption, CIT creates partnerships between innovative technology start-up companies and advanced technology consumers. CIT's CAGE Code is 1UP71.
###