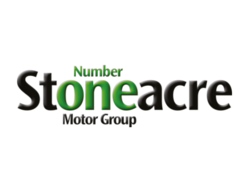 In a class where style is key, Citroen's new Cabrio does far more than just cut it.
Thorne, Yorkshire (PRWEB UK) 14 May 2013
French car manufacturer Citroen has added a stylish new Cabrio to the DS3 line up with on the road prices starting from £15,045.
Citroen's new drop top super-mini is available in a choice of three engines – 1.2 VTI 82, 1.6 VTI 120, 1.6 THP 155 and commands an additional premium of £2650 above the standard DS3 pricing. The car is capable of hitting 0-60 in a mere 7.3 seconds and has an mpg of up to 57.6 depending on the engine.
The new car features a black drop top roof which can be lowered at speeds in excess of 70mph and takes no longer than 11 seconds. Other changes to the car's exterior include a smaller rear window and a chrome plate on the boot lid.
As standard, the Cabrio has CD/MP3 with iPod connectivity, front fog lights, electric mirrors and cruise control. The range topping DSport also ads Bluetooth, Cruise Control, Climate Control, Alarm and alloy wheels.
Stoneacre's head of new car digital sales Mark Zavagno, comments:
"In a class where style is key, Citroen's new Cabrio does far more than just cut it. 9 body shades, 3 canvas roof designs, and countless customisation options combined with tasteful styling throughout should help the car outperform its ageing rival, the Mini Cooper Convertible".
"The new Cabrio also benefits from a class leading fifth seat which should attract buyers looking for a new car with a drop top roof but who aren't prepared to compromise on seat numbers".
New car buyers interested in getting their hands on a Citroen DS3 Cabrio might want to consider taking it for a test drive at their local Citroen approved dealership.
----END----
Notes:
To find a new car dealership visit: http://www.stoneacre.co.uk
Twitter: @stoneacremotors
Facebook: http://www.facebook.com/stoneacremotorgroup