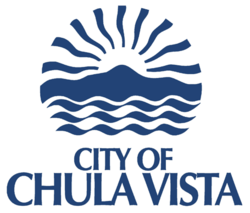 New tool to provide up-to-the-minute information for residents and visitors
Chula Vista, Calif. (PRWEB) October 20, 2011
The City of Chula Vista now has an official Facebook page. Residents are encouraged to "Like" the new page to receive up-to-the-minute information that is also posted to the city's website at http://www.chulavistaca.gov.
On the Chula Vista Facebook page, residents and visitors will find the latest news releases, information on new programs and services, listings for special events and much more. Also listed are links to other city department Facebook pages such as Recreation, Library and Police.
In addition, the city's website now features a link to YouTube containing various videos, including the Summer Reading program from the Library and the Animal Care Facility's Foster Care program.
About the City of Chula Vista
Having celebrated its centennial in October 2011, the City of Chula Vista is San Diego County's second largest municipality and will celebrate its Centennial in 2011. With approximately 230,000 residents, the city is located just south of downtown San Diego. Chula Vista's 33,024 acres is diverse - from coastal shoreline in the West to the San Miguel Mountains in the East. Established neighborhoods, contemporary communities, start-up firms, corporations, nationally recognized entertainment venues, the nation's only warm weather Olympic training facility, an award winning Nature Center and a historic downtown all contribute to Chula Vista's attraction for both families and businesses. Combined with affordability and room to expand, Chula Vista is positioned to continue offering multifaceted opportunities to businesses and residents alike.
###