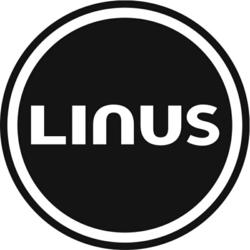 ...We think biking and/or walking to work is a healthier alternative to getting in your car and driving there.
Bohemia, NY (PRWEB) June 04, 2013
On June 4, city bike designer, Linus Bike, comments on the recent study that discusses how commuting to work by bike or foot is infectious amongst co-workers and spouses.
According to an article on Futurity.org, a new study published online in the American Journal of Health Behavior, people who walk or bike to work are likely to influence co-workers and partners to do the same.
Melissa Bopp, assistant professor of kinesiology at Penn State attributes this to the important of social influences. "Social influences are important, specifically interpersonal influences, such as spouses and co-workers."
The study suggests that "married people are more likely to participate in active commuting than singles, men actively commute more often than women, and mothers are even less likely to actively commute." Having a spouse or co-workers who actively commute by bike or foot to work has a positive influence on the decision to do the same.
According to the article, for the study, researchers distributed surveys to 9,766 people across the Mid-Atlantic States and received 1,234 viable completed surveys.
Respondents were between the ages of 18 and 75, employed full- or part-time and physically able to walk or bike to work. The survey included questions that focused on how the respondents "traveled to work, whether or not their spouse and coworkers influenced their choice on how they traveled to/from work, if their employer supported actively commuting, how confident they were with their cycling skills, and how bicycle-friendly their community is."
Jason Latty, representative from Linus Bike, a city bikes designer, comments on the study. "These results make sense. Cycling is enjoyment, it's peaceful and it is a great way to start your morning and avoid the rush-hour traffic jam. What's not to like? I completely understand how that could catch fire in the workplace or at home. We think biking and/or walking to work is a healthier alternative to getting in your car and driving there."
Linus Bike is a California-based bicycle manufacturer that specializes in creating vintage style city bikes and commuter bikes. Not simply a bicycle company, Linus Bike sells a complete line of accessories for the environmentally conscious and for those who have a fondness for European style bicycles and the great tradition of European cycling.
#####