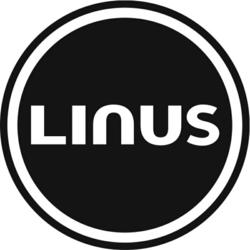 Bohemia, NY (PRWEB) June 05, 2013
On June 5, city bikes designer, Laura Olexa, will bike across the country in support of Multiple Sclerosis.
According to a Cincinnati Local12.com article, Laura Olexa is embarking on a cross country biking trip, leaving from Yorktown, Virginia on June 1st, to raise money for Multiple Sclerosis (MS). The title of the bike ride is "Bike the U.S. for MS."
Olexa, now 40-years old, began riding 10 years ago when a friend who lives with MS, asked her to participate in a local bike ride. In those 10 years, cycling has become a passion of hers.
"It amazes me how many people have multiple sclerosis. My neighbor's sister has it so as I'm doing this bike ride across the country; I have people that I am riding for," says Olexa.
Olexa, being a school nurse, has summers off so she is able to dedicate her upcoming summer to this ride. Her trip route will take her through states like Kentucky, Kansas and Colorado. She anticipates the ride will take her and the 17 other cyclists about two months to travel the 3,785 miles to San Francisco. Her overall goal of the rides is to raise awareness for MS. To date, she has already raised $6,000.
Olexa went on to say, "I would love for people to find out more ways to help people with MS and just be aware of how many people have MS with different abilities and disabilities because of it."
Jason Latty, representative of Linus Bike, a city bike designer, likes to see that cycling can be embraced as not only a pass time but as a source of fundraising as well. "Cycling has become a great avenue to raise money for causes across the country. We have been seeing a lot of sponsored rides and cycling events popping up all over the place and they truly are a great way to raise money and/or spread awareness for a good cause. We wish Laura the best of luck on her ride and want her to know that we here at Linus Bike think what she's doing is extremely admirable."
Linus Bike is a California-based bicycle manufacturer that specializes in creating vintage style city bikes and commuter bikes. Not simply a bicycle company, Linus Bike sells a complete line of accessories for the environmentally conscious and for those who have a fondness for European style bicycles and the great tradition of European cycling.
#####