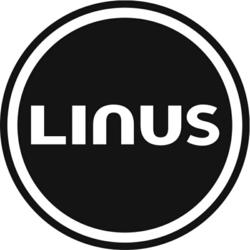 Bohemia, NY (PRWEB) June 13, 2013
On June 13, city bike designer Linus Bike releases a statement on an article that discusses three different women's experiences in the Tulsa Tough bike race in Tulsa, Oklahoma this past weekend.
According to the Tulsaworld.com, Diana Carolina Penuela, 26; Ana Cristina Sanabria Sanchez, 23; and Andrea Katherine Garces Diaz, 16, participated in the Tulsa Tough bike race as a part of a six-woman team from Colombia, South America. Their participation in the race is part of their mission to encourage biking amongst Colombian women.
Dave Schneider, a 50-year-old from Wisconsin and a longtime bicycling coach, said that he has been doing what he can over the past two decades to get more South and Central American women involved in cycling. Despite men's bicycling being popular in these countries, there has been a general "hesitancy" to embrace cycling as a sport for women. Scheneider is hosting the three Colombian women who are dedicated to their sport during their U.S. stay.
Schneider credited the gold medal win by Colombian BMX competitor Mariana Pajón Londoño at the 2012 Summer Olympics as being a huge influence to increase cycling's popularity among women in South and Central America.
One of the women, Sanchez, told Tulsaworld.com that she transition from running to cycling while the other two women, Penuela and Diaz, began as in-line skaters.
Jason Latty, a representative for Linus Bike, a city bike designer, is excited to see more women from different countries enter the sport of cycling. "It is a way for women to stay healthy and I would hope to see that their participation allows cycling for women to catch fire across countries all over the globe."
Linus Bike is a California-based bicycle manufacturer that specializes in creating vintage style city bikes and commuter bikes. Not simply a bicycle company, Linus Bike sells a complete line of accessories for the environmentally conscious and for those who have a fondness for European style bicycles and the great tradition of European cycling.
#####