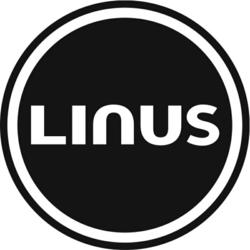 Bohemia, NY (PRWEB) June 17, 2013
On June 17, city bike designer Linus Bike releases a statement on an article that discusses the new plan for the city of Knoxville, Tennessee to create new cycling and pedestrian routes to better connect different areas and promote healthier living.
According to an article on KnoxNews.com, in the 2013-2014 budgets, Knoxville Mayor Madeline Rogero set aside a new position for an "alternative transportation coordinator."
Mayor Rogero said last week that this position would work directly with the city's greenways coordinator. In addition, the city's upcoming year's budget will allocate $60,000 to help cover alternative transportation projects.
Jason Latty, a representative from Linus Bike, a city bikes designer, believes the city's efforts to make Knoxville more bicycle-friendly will prove to be beneficial all around. "By creating bike lanes, this allows cyclists to feel more comfortable while riding. This will encourage others to get outside and cycle, promoting a healthier lifestyle for Knoxville residents."
Jim Hagerman, the city's engineering director, said, "There are a lot of opportunities that we have been missing out on because nobody was looking. Every time we resurface a street, we might have been able to get some bike lanes in."
City statistics support the practicality of alternative transportation in Knoxville, says Ellen Zavisca, senior transportation planner for pedestrian and greenway planning at the transportation planning organization. "For the whole region, about 16 percent of trips people take are less than a mile and about 44 percent are less than 3 miles. Those are trips that are walkable and bikeable."
Linus Bike is a California-based bicycle manufacturer that specializes in creating vintage style city bikes and commuter bikes. Not simply a bicycle company, Linus Bike sells a complete line of accessories for the environmentally conscious and for those who have a fondness for European style bicycles and the great tradition of European cycling.