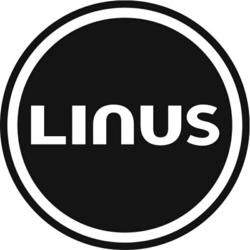 Bohemia, NY (PRWEB) June 25, 2013
On June 25, city bike designer, Linus Bike, comments on the popularity of cycling in the central Anatolian province of Konya in Turkey.
According to an article on World Bulletin, bicycles have exploded in popularity in the Turkish city of Konya because of the fear of obesity amongst its residents and because of the overall health benefits cycling provides.
"Cycling helps children to improve their abilities as well as their attention, balance and self-confidence. It is also a way of protecting yourself against obesity especially for adults," says Fatih Yilmaz, President of the Konya Associate of Developing Cycling.
Turkish residents are interested in cycling as a form of transportation and as a sport. Because of this increased interest, the municipality is planning on investing in making the area more bicycle-friendly. More bike paths will be added to the already existing 196 kilometers of cycling routes. "Each new road in the city is built with a cycle path adjoined," says Yilmaz.
In addition to commuting and pleasure, the people of Konya say that the promotion of cycling for the children of the city. They believe that the children will be healthier, more focused and better coordinated in sports and other outdoor activities.
The number of bicycles in Konya already exceeded 800 thousand and Yilmaz believes that number will continue to grow.
Jason Latty, representative from Linus Bike, a city bikes designer, believes the rise in cycling will be beneficial for the people of Konya, as stated: "The rise in bicycling in Turkey is great news. It is a great, healthy outlet for children and has proven to reduce obesity when done frequently. The fact that the municipality is making it even easier to embrace cycling within its limits is a great step in ensuring that cycling amongst the Turkish people continues to flourish."
Linus Bike is a California-based bicycle manufacturer that specializes in creating vintage style city bikes and commuter bikes. Not simply a bicycle company, Linus Bike sells a complete line of accessories for the environmentally conscious and for those who have a fondness for European style bicycles and the great tradition of European cycling.