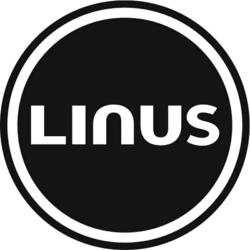 Bohemia, NY (PRWEB) June 26, 2013
On June 26, city bike designer Linus Bike commends Joel Phillips for his efforts to bring B-cycle, a bike-share program, to Arapahoe County.
According to an article on DenverPost.com, Joel Phillips is the executive director of the newly formed nonprofit organization Arapahoe B-cycle and is looking to bring the program to Arapahoe County. The popular bike-sharing program already has stations throughout Denver, Boulder and Aspen.
Phillips is passionate about the initiative because bicycling saved his life. "I was on the verge of suicide and I got on a bike and it completely changed my life. I want that for everybody out there. It's now my mission to get more people to ride bicycles because I really view that as an important component of what a healthy, happy community would look like."
Bike-sharing programs not only build community but they make it easier to be active and are extremely convenient. Tracy Boyle, vice president of marketing and communications at LiveWell Colorado says, "It's not just the obvious benefits of cycling. It's really putting together an infrastructure that allows everyone to use a bike. It provides people access to being healthy, and it makes the healthy choice an easy choice."
Arapahoe County's proposed bike-share program will be a "carbon copy of Denver's," including the sale of ads on the program's bike baskets to for financial support. Denver B-cycle was launched in 2010 and currently has 83 stations throughout the city limits.
Arapahoe B-Cycle's targeted launch date is next spring, April 22nd – Earth Day.
Jason Latty, a representative from Linus Bike, a city bike designer, admires Phillips for sharing his story and for hoping to spread the solace cycling gave him, to Arapahoe County residents. "It takes a lot of courage to do what Mr. Phillips did. We here at Linus Bike commend him for his continuous efforts to increase cycling awareness in the Arapahoe County area and hope that his initiative will prove successful with the launch of Arapahoe B-cycle next spring."
Linus Bike is a California-based bicycle manufacturer that specializes in creating vintage style city bikes and commuter bikes. Not simply a bicycle company, Linus Bike sells a complete line of accessories for the environmentally conscious and for those who have a fondness for European style bicycles and the great tradition of European cycling.