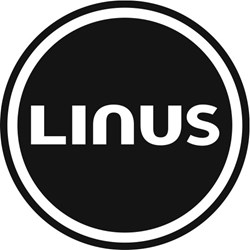 Bohemia, NY (PRWEB) July 29, 2013
On July 29, city bike designer, Linus Bike, comments on the first Real Estate Co. and bike sharing partnership in the city of Boston.
According to a July 19, 2013 article on BostInno, entitled, "Boston Sees Its First Real Estate Co., Bike Sharing Partnership," real estate firm, Related Companies, and property-based bike sharing company, Zagster, have partnered together to launch Boston's "first such offering by a local real estate company." The luxury rental building, One Back Bay, will offer a bike-sharing program services for its residents. The program will also be expanded to Related properties in New York and elsewhere in the U.S.
Daria Salusbury, senior vice president of Related, told the Boston Herald, "Residents will be able to experience the ultimate in convenience while exercising, running errands and living green."
Timothy Ericson, co-founder and CEO of Zagster explains how this type of program is beneficial for all those involved. "Related understand the changing dynamics of today's urban resident, who is very interested in sustainable, convenient and efficient transportation," he says. "By offering Zagster, Related can meet their residents' needs while providing Related a key differentiator in a highly competitive market."
Jason Latty, a representative of Linus Bike, a city bike designer, commends Related Companies for thinking outside-of-the-box, seeing cycling as a way to one-up others in its industry. "By offering this service, Related residents will not have the burden of owning, maintaining, and storing a bike. This will ease their commuting and traveling around the city, something that is sought after by urban dwellers. The bike sharing program will without a doubt put Related Companies in the forefront of the luxury real estate industry."
Linus Bike is a California-based bicycle manufacturer that specializes in creating vintage style city bikes and commuter bikes. Not simply a bicycle company, Linus Bike sells a complete line of accessories for the environmentally conscious and for those who have a fondness for European style bicycles and the great tradition of European cycling.
###