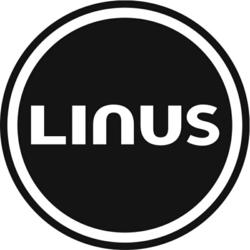 Believing in your cause is as important as believing in the training...
Bohemia, NY (PRWEB) June 21, 2013
On June 21, city bike designer, Linus Bike, commends Michael Tabtabai and Andrew Hudon for embarking on a cross-country cycling trip to raise awareness for colon cancer.
According to an article on bicycling.com, Michael Tabtabai, of Portland, Oregon, and Andrew Hudon, of Boulder, Colorado, are no strangers to cycling and have been for a years. They have decided to put their passion to help a good cause after both watching different loved ones fight difficult battles with cancer. In an initiative called "Leave it on the Road," the two men will travel from Oregon to Massachusetts to support the Colon Cancer Alliance and The Colon Club.
The support they are receiving is making this trip possible. Their respective employers are providing financial support and time off. Other companies like Rapha, Speedvagen and Chris King are allowing Tabtabai and Hudon to sleep in hotel beds and map their route with advanced technology.
Hudon says, "Believing in your cause is as important as believing in the training. It's about taking all that negativity and leaving it on the road, and coming out the other side with something very positive instead."
Tabtabtai is focusing on his dad, who fought colon cancer, as a source of inspiration. "My dad always found the positive in any situation. That is a huge motivator to bring hope to people who are going through the things we went through."
Jason Latty, a representative of Linus Bike, a city bike designer, commends the two men on their cross-country cycling excursion. "It's great to see two ambitious guys utilize their passion of cycling to fundraise for a disease that has affected so many lives. We wish them the best of luck and want them to know that we are inspired by their good work."
Linus Bike is a California-based bicycle manufacturer that specializes in creating vintage style city bikes and commuter bikes. Not simply a bicycle company, Linus Bike sells a complete line of accessories for the environmentally conscious and for those who have a fondness for European style bicycles and the great tradition of European cycling.
#####