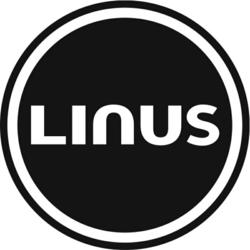 ...Biking is healthier in all aspects for the students and faculty and will definitely create a stronger sense of community throughout the campus.
Bohemia, NY (PRWEB) May 22, 2013
On May 22, city bike designer, Linus Bike, comments on a new incentive-based program at Stanford University that encourages its staff to walk or bike to work as opposed to driving.
According to a Mercury News article published on May 18th, 2013 titled, "Stanford bets on new program to encourage walking, biking," Stanford University is "betting that the allure of online gambling will get more of its staff and faculty to walk or bike to work and even begin holding some meetings on campus pathways."
The program, called "Walk N Talk" will encourage the institution's staff to walk or bike to work as opposed to driving by allowing participants to earn credits for every mile they log. According to the Stanford News Service, partakers in the program will "earn 10 credits for the first mile of walking or biking and three for every additional mile up to a maximum of 25 every morning and evening on workdays; they can also score credits by getting friends to sign up." Their distances are tracked with a smartphone app called "My Beats."
The article goes on to say that "credits earned can be spent in an online game of chance that pays cash prizes of $2 to $50. Participants are notified when friends win prizes and can raise their status from 'bronze' to 'platinum' by playing frequently. Those who don't like to gamble can instead turn in their credits for a modest amount of cash at the end of each month."
The program was created by Balaji Prabhakar, a professor at Stanford. He also spearheaded the "Capri," or Congestion and Parking Relief Incentives program, which worked to reduce rush-hour traffic in and around the university.
Provost John Etchemendy told Mercury News, "Now we can leverage the commute aspect of the (Capri) program with health benefits by reinforcing the behavior of those who already bike or walk to campus and get some drivers to switch to walking or biking."
Sally Embrey, a representative from Linus Bike, a city bike designer, commends the University for taking a creative approach to get people to choose healthier alternatives to driving. "I think this incentive-based program is a fabulous way to get those who may be on the fence about cycling, to embracing it. Biking is healthier in all aspects for the students and faculty and will definitely create a stronger sense of community throughout the campus."
Linus Bike is a California-based bicycle manufacturer that specializes in creating vintage style city bikes and commuter bikes. Not simply a bicycle company, Linus Bike sells a complete line of accessories for the environmentally conscious and for those who have a fondness for European style bicycles and the great tradition of European cycling.
#####