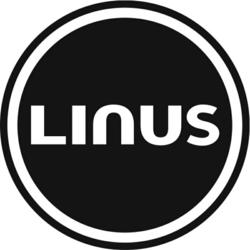 People are excited about this, and that's good. We'll get more people out there riding, reducing traffic, and going to and from work or school
Bohemia, NY (PRWEB) May 24, 2013
On May 24, city bike designer, Linus Bike, commends the city of Wausau, Wisconsin for promoting bike-friendly routes with the unveiling of new signs.
According to the Wausau Daily Herald, cyclists, local planners and health and transportation officials came together to reveal 622 new signs that will be installed along "105 miles of bicycle-friendly routes."
The routes were created and designated by cycling advocates, municipal public works departments and police in a cooperative process to make bicycling safer within city limits. The new signs will help cyclists get from place to place.
This initiative was organized by the Bicycle and Pedestrian Subcommittee of the Wausau Area Metropolitan Planning Organization. They also created Wausau cycling maps and revealed a website, http://www.bicyclewausau.org.
Biking commuter and owner of the Sprocketz bike shop in nearby Weston told the Wausau Daily Herald, "People are excited about this, and that's good. We'll get more people out there riding, reducing traffic, and going to and from work or school."
Sally Embrey, a representative of Linus Bike, a city bike designer, elaborates on the need for cities to incorporate these safety precautions into their cycling infrastructure.
"People need to feel comfortable and safe while cycling. Wausau incorporating new signs and designated bike routes will make avid cyclists very comfortable and may encourage those who were unsure to give it a go. This will improve the livelihood of Wausau's cycling culture and increase awareness amongst the city's residents. It makes cycling safer, easier and much more convenient."
Linus Bike is a California-based bicycle manufacturer that specializes in creating vintage style city bikes and commuter bikes. Not simply a bicycle company, Linus Bike sells a complete line of accessories for the environmentally conscious and for those who have a fondness for European style bicycles and the great tradition of European cycling.